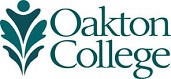 Oakton Mourns the Loss of Dr. Gregory C. James

On October 20, Oakton lost a valued colleague with the passing of Dr. Gregory C. James. Dr. James came to Oakton in August 2005 as Dean of Students and in June 2009 was promoted to Assistant Vice President for Student Affairs/Office of Access, Equity, and Diversity – the first to hold that position.
A mentor to students and colleagues alike, Dr. James' commitment to social justice and anti-bias work made him a leader, both at the College and regionally. A regular presenter and published author on topics relating to teaching non-traditional students and supporting the academic development of minorities, he established and chaired Oakton's Diversity Council and was a member of the College's Anti-Racism Team. Dr. James also served on Oakton's Master Plan Steering Committee and on the steering committee of the Illinois Committee on Black Concerns in Higher Education. He received a number of awards in recognition of his work, including an Equity Award from the Illinois Community College Trustee Association and an Innovation Award from the Illinois Council of Community College Administration.
"Dr. James had a strong commitment to student success – and complete confidence that Oakton students could meet any challenge," said Oakton President Margaret B. Lee. "He was a presence filled with energy, joie de vivre, and a charismatic ability to connect. He leaves a legacy that we must commit to continuing in our work."
Dr. James earned his B.A. and M.S. in education from Southern Illinois University and his Ed.D. from Grambling State University in Louisiana. Before coming to Oakton, Dr. James served as Dean of Student Services for Springfield Technical Community College in Massachusetts and as Dean of Students for Central State University in Wilberforce, Ohio. He also worked at North Harris College in Houston, Texas; Community College of Philadelphia; and West Chester University in Pennsylvania.