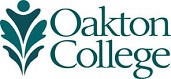 Oakton Named to 'Top 50 Employers List'
The Web site of Historically Black Colleges and Universities, HBCU CONNECT, has named Oakton to its list of 2011 Top 50 Employers.
First published in 2009, the rankings are based on an organization's efforts to target and hire HBCU students and graduates. Currently, there are more than 100 HBCU, including public and private, two-year, and four-year institutions. These places of higher education promote opportunities for African-Americans to achieve success and impact lives around the world. Oakton ranks No. 45 on the list and is one of only three community colleges in the nation to be included. McGraw-Hill Companies earned the top spot, followed by Microsoft and the Defense Intelligence Agency.
"Having a top 50 list is a great way to congratulate and encourage these companies to continue their efforts," said Will Moss, CEO and founder of HBCU CONNECT. "Also, it is a fantastic means to notify HBCU faculty, students, and graduates about the employers who are really putting forth an effort to recruit them."
Oakton Assistant to the Associate Vice President for Human Resources Craig Ahrndt added, "We are honored to be listed as one of the top United States employers by HBCU CONNECT. Our ranking as the third highest community college demonstrates the College's commitment to be a culturally competent and anti-bias institution. We believe the nation's historically black colleges and universities to be strong academically. Their graduates are strong in character and leaders in the community."