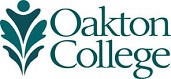 John D'Anca Receives Distinguished Service Award
John D'Anca, Psy.D. and Ed.D., professor of student development and psychology at Oakton Community College, has received a Distinguished Service Award from the Illinois Mental Health Counselors Association (IMHCA). 
The award recognizes professionals who have made significant contributions to counseling in the State of Illinois through their leadership. IMHCA, a division of the Illinois Counseling Association (ICA), gives the award only when it identifies a worthy recipient.
"We're so fortunate to have an academic of John's caliber on our faculty," says Oakton President Margaret B. Lee. "He is a skilled and experienced psychology professor and practitioner at the College, and his leadership has been recognized by his colleagues throughout the state."
A resident of Highland Park, D'Anca joined Oakton in 1979 as assistant professor of student development and was promoted to his current position in 1990. A member of the IMHCA Board, he formerly served as its vice president and president. He is a member of the ICA's Governing Council, and serves on the Board of the Coalition of Illinois Counseling Organizations (CICO), which works with the Illinois Legislature to represent and advocate for mental health issues. D'Anca has also advocated for mental health issues on a national level, working with the American Counseling Association.
Between 2008 and 2011, he sat on the Illinois Faculty Advisory Council, which advises the Illinois Board of Higher Education on policy issues. In 2003, D'Anca received a National Award for Teaching Excellence from the National Institute for Staff and Organizational Development (NISOD).
"John D'Anca has been a wonderful asset to our Board of Directors for several years," notes Dan Stasi, IMHCA executive director. "During his tenure, he has helped guide the organization through a number of issues -- his expertise in the education field and as a clinician have helped us move forward. We thank John for his service -- and are deeply appreciative of all he has done for mental health counselors in Illinois"
In addition to his work at Oakton, D'Anca has been in private practice since 1973, specializing in trauma issues. He presents and consults frequently throughout the country and the state, and recently co-authored Understanding Abnormal Psychology.
D'Anca holds a Psy.D. in clinical psychology from the Chicago School of Professional Psychology and an Ed.D. in curriculum and supervision from Northern Illinois University. Prior to his Oakton position, D'Anca served as associate director/director of counseling services for the Ball Foundation in Glen Ellyn.