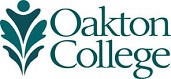 Oakton Receives $25,000 Adult Literacy Grant
Oakton is the recipient of a $25,000 adult literacy grant from the Chicago Tribune Charities, a fund of the McCormick Tribune Foundation.
The grant, obtained by Oakton's Educational Foundation, will allow the Volunteer in Teaching Adults (VITA) program to continue its mission of assisting those who seek to enhance their English speaking, reading, and writing skills. Administered by Carlee Drummer, Ph.D., executive director of the Educational Foundation, the grant will help fund volunteer training and purchase needed instructional supplies.
Each semester, the College offers free English as a Second Language (ESL) classes to approximately 3,000 adults whose native language is not English.