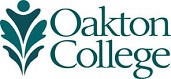 Oakton President Receives National Diversity Council Award
February 22, 2012 − The National Diversity Council will honor Oakton President Margaret B. Lee, Ph.D., as one of its "2012 Most Powerful and Influential Women of Illinois" on March 15.
Given to women who demonstrate leadership excellence in the public or private sector, the award honors those "who have not only achieved personal success, but have made it possible for others to more easily follow in their footsteps." Lee, a Wilmette resident, is one of 20 women who will be recognized at the Third Annual Illinois Women's Conference in Chicago. The nonprofit National Diversity Council strives to transform workplaces and communities into inclusive environments for business success and societal enhancement.
The Council commended Lee for demonstrating a "commitment to the highest ethical standards and professional excellence."
"I am honored to be in such good company, with so many dedicated and accomplished women who are committed to enhancing diversity in the workplace," Lee said. "Women leaders – indeed all leaders – are obligated to champion diversity within their own organizations."
Under Lee's leadership, Oakton established a written anti-bias policy to transform the College's "practices, curricula, and ways of engaging with one another in order to overcome racism and other forms of bias." In 2009, the College established the Office of Access, Equity, and Diversity that enriches Oakton's learning and working environments by attracting and supporting a more diverse faculty, staff, and student body. A Diversity Council and an Anti-Racism Team actively engage the College community and support Oakton's anti-bias mission. The Pan African Connection sponsors events and activities that engage the College community, as well as representatives from colleges across the state.
The College also recently instituted "Safe Zone," a program that trains employees to serve as a source of support and affirmation for gay, lesbian, bisexual, transgender, and questioning students and employees. In 2010, the Evanston-North Shore Branch of the National Association of the Advancement of Colored People honored Lee with a community service award for her educational leadership. Countries around the world including China, Thailand, India, and the Netherlands have called on her for professional advice and training.
Lee, also a professor of English, became Oakton's third president in 1995. From 1985 to 1995, she served as vice president for academic affairs at the College. She holds a doctorate and master of arts degrees in English language and literature from the University of Chicago, where she was a Ford Foundation Fellow in the Humanities and a Woodrow Wilson Dissertation Scholar in Women's Studies.