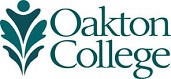 News from Oakton: February 28, 2012
Oakton Receives Grant for NASA Competition
Oakton engineering students will be heading back to the Kennedy Space Center in May to compete in NASA's 3rd Annual Lunabotics Mining Competition – thanks to a $4,000 grant from the National Space Grant Foundation.
The grant, which encourages robotic exploration, is part of the NASA/Exploration Systems Mission Directorate Space Grant Program.
To win the NASA competition, participants must design and build a remote-controlled excavator, known as a "lunabot", capable of digging and depositing 10 kilograms of simulated lunar materials at least 60 meters away in 15 minutes. In 2011, the Oakton team was the only community college to compete. Its lunabot, HOPE, was one of only 18 to make it into the final portion of the competition.
Last year, the team did the job on a shoe-string budget. The new grant should make a big difference. In order to be eligible, Oakton worked with its Engineering and Physics Club to reformat the project into a class. Funds will make it possible to have a mentor for this year's project, as well as provide necessary parts and tools to build the 'bot and help cover travel expenses.
"Last year, the club did an amazing job, overcoming some real obstacles and developing a creatively-engineered robot," says Director of Student Life Ann Marie Barry, grant administrator. "With the generous support of the National Space Grant Foundation, I'm confident that our students will once again make their mark in Cape Canaveral."
Audition for Richard III at Oakton
Have you been bitten by the acting bug? Then audition for the Performing Arts at Oakton production of Richard III on Monday, March 5, and Tuesday, March 6, at Oakton's Studio One. No appointment is necessary.
Shakespeare's timeless tale tells the story of war, power, and blind ambition. Determined to be king, Richard ruthlessly eliminates anyone who stands between him and the throne, executing his younger brother, assassinating his young nephews, and even murdering his wife. Those who live by the sword die by the sword, and Richard faces his greatest challenge at the Battle of Bosworth Field.
The director is seeking men and women of all ages and ethnic groups and will hear prepared Shakespearean monologues and cold readings.
Auditions are scheduled from 6 – 9 p.m., at Oakton's Studio One, 1600 East Golf Road, Des Plaines. Richard III will be staged May 3 – 6, and May 10 – 13.

For more information about the auditions, call 847.635.1897.
Examine Health Care Careers in March
Free Information Sessions Offered at Oakton
Interested in a health care career? Then you won't want to miss free upcoming information sessions at Oakton. These seminars showcase Oakton's degree and certificate programs. Faculty will be on hand to discuss course requirements and industry trends.
A nursing information session is scheduled Tuesday, March 6 at 5 p.m., at Oakton's Skokie campus, 7701 North Lincoln Avenue (Room A145-152).
The Bureau of Labor Statistics (BLS) reports that employment for registered nurses is expected to increase by 22 percent from 2008 to 2018, faster than the average for all occupations. The BLS also reports that growth will be driven by technological advances in treating patients and a greater emphasis on preventive care.
Additional upcoming sessions in March include:
Health information technology: Wednesday, March 7, at 6 p.m., at Oakton's Des Plaines campus, 1600 East Golf Road (Room 1610).
Radiologic technology: Wednesday, March 14, at 2 p.m., at Oakton's Skokie campus (Room C110).
Physical therapist assistant: Wednesday, March 21, at 6:30 p.m., at Oakton's Des Plaines campus (Room 1604).
To reserve your place in a session, visit www.oakton.edu/healthcareers or call 847.635.1700.
Kita y Fernanda Benefit Supports Oakton Scholarship Fund
Want to catch a moving play that celebrates Women's History Month and supports a good cause? Then attend a special performance of Kita y Fernanda on Saturday, March 3, at Oakton.
The benefit show starts at 8 p.m. and supports the Performing Arts Scholarship Fund. Also, a post-show party allows participants to meet and mingle with the cast while enjoying mouth-watering treats. Tickets are $20.
A timely look at class, immigration, and women's friendships, this Jeff-nominated play by Tanya Saracho, one of Chicago's leading new playwrights, tells the tale of Fernanda, the privileged daughter of a wealthy Mexican family living in Texas, and Kita, the child of the family's undocumented Mexican maid. A chance meeting many years later prompts a flood of memories about growing up in the same household.
Enjoy a special $5 preview Thursday, March 1 at 8 p.m. Regular performances are scheduled:
Friday, March 2, at 8 p.m.
Saturday, March 3, at 8 p.m.
Sunday, March 4, at 2 p.m.
Thursday, March 8, at 7:30 p.m.
Friday, March 9, at 8 p.m.
Saturday, March 10, at 8 p.m.
Sunday, March 11, at 2 p.m.
Kita y Fernanda will be staged at Oakton's Studio One, 1600 East Golf Road, Des Plaines.
Tickets are $10 for general admission; $8 for students and seniors; and $6 for groups of 15 or more – call 847.635.1900 to purchase.
Celebrate the Life and Work of Rosa Luxemburg
Event is Part of Women's History Month at Oakton
Feminist, activist, and radical socialist Rosa Luxemburg is one of the best-known female revolutionaries of the late 19th and early 20th centuries. Learn about Luxemburg at an event to highlight Women's History Month at Oakton on Thursday, March 8.
The Life and Work of Rosa Luxemburg takes place at 11 a.m., at the Performing Arts Center, 1600 East Golf Road, Des Plaines. Peter Hudis, co-author of The Letters of Rosa Luxemburg, spotlights this innovator. This program also includes a performance of The Language of the Birds: Rosa Luxemburg and Me, Donna Blude Lachman's acclaimed one-woman show. Admission is free.
To view the full slate of events to celebrate Women's History Month at Oakton, visit www.oakton.edu.whm.
Plan a Campus Visit to Oakton
Find out why Oakton is the ideal place to start or continue your college education during a campus visit on Wednesday, March 7.
Sponsored by the Office of Student Recruitment and Outreach, the tour of Oakton's Skokie campus, 7701 North Lincoln Avenue, will feature information about admission, career and transfer programs, financial aid, student services, and extracurricular activities. Oakton faculty, administrators, staff, and students will be available to answer questions.
Oakton offers associate's degrees and certificate programs for students planning to move on to four-year colleges or universities, as well as those preparing for employment in a variety of careers. Accredited by The Higher Learning Commission of the North Central Association of Colleges and Schools, the College is recognized by the Illinois Community College Board and is a member of the American Association of Community Colleges.
The tour will begin at 6 p.m. in Room P103. To register, call 847.635.1835 or visit www.oakton.edu/visit.
Oakton Hosts Combating Elder Abuse Workshop
Early Bird Registration Required by March 19
Did you know that approximately only one in 13 cases of elder abuse is ever reported? Learn more about combating elder abuse on Thursday, April 19, at Oakton.
Sponsored by the College's Continuing Education for Health Professionals program, the conference Combating Elder Abuse: Signs, Symptoms, and Intervention is geared toward social workers, professional counselors, marriage and family therapists, occupational therapists, and other allied health professionals. This program also is open to the general public.
Expert speakers include Roger Weise, M.D., medical director of older adult health care, Alexian Brothers Medical Group; Holly Zielke, M.A., elder abuse program coordinator, Illinois Department on Aging; and Gary Gilles, M.A., a licensed clinical professional counselor with a private practice in Palatine.
Upon completion of this workshop, participants will be able to:
Identify exploitation, neglect, and abuse of older adults in today's practicing health care environment.
Develop a practical framework for compassionate intervention in domestic elder abuse.
Identify family dynamics that are most likely to lead to elder abuse.
Understand the proper procedure for reporting elder abuse and neglect.
Registration will begin at 8 a.m. and the conference will run from 8:30 a.m. – 4:15 p.m., at Oakton's Des Plaines campus, 1600 East Golf Road. Early bird registration is $70 before Monday, March 19 ($96 after March 19). Upon completion, participants will be eligible for continuing education credits.

To register or for a detail program brochure, contact Oakton's Alliance for Lifelong Learning at 847.635.1808 or 847.635.1934.