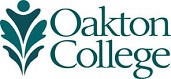 News from Oakton: September 4, 2013
How about a Shave? Join the Cast of Sweeney Todd
Come and visit your good friend Sweeney! Auditions of Oakton's production of the Tony Award-winning musical Sweeney Todd: The Demon Barber of Fleet Street are set for 6 – 9 p.m., Monday, September 9, and Tuesday, September 10, in Studio One on the Des Plaines campus. No appointment is necessary.
This thriller focuses on vengeance and culinary horror in 19th-century London. After a decade of wrongful imprisonment, Sweeney Todd thirsts for revenge over the men who rigged his conviction and destroyed his family. With his sinister landlady Mrs. Lovett, he embarks on a bloody, malevolent campaign in one of the most chilling musicals ever written.

The director is casting roles for males and females, ages 18 – 65. Come prepared with 16 bars of song, preferably from a Stephen Sondheim musical, or be ready to read from the script. Performance dates: November 14 – 17, and November 21 – 24.
For more information, call 847.635.1897. 
Think Fast: Audition for OMG Improv Players
If you're a quick thinker, take a chance and try out for the OMG Improv Players, Oakton Community College's crazy, wild, and hilarious improvisation troupe. This is your change to perform at regional competitions.
Auditions are scheduled at 6 p.m., Monday, September 16, in Room 1829, at Oakton's Des Plaines campus, 1600 East Golf Road. No appointment is necessary. Candidates should come prepared to improvise scenes. 
Founded in 2011 by David Nadolski, a Second City Conservatory graduate, OMG has appeared at Oakton as well as Comedy Sportz in Chicago, the Laughing Chameleon in Glen Ellyn, and the Laugh Out Loud Theater in Schaumburg.
For more information contact Dan Cunningham at dcunning@oakton.edu or 847.635.1897.
Oakton's Six Piano Ensemble Still Seeking Members
The Six Piano Ensemble, a unique musical group at Oakton Community College, is seeking pianists. Auditions for this talented collection of musicians that performs classical, jazz, and contemporary music will take place 7 – 9 p.m., Monday, September 16, and Wednesday, September 18, at the College's Des Plaines campus, 1600 East Golf Road (Room 1360). Music is provided, and candidates also may play a prepared selection.
Founded by Glenna Sprague, professor and coordinator of music at Oakton, the ensemble has appeared at prestigious venues across the world, from California to Austria. This year, the ensemble has been invited to perform at the University of Hawaii. Locally, the group has played at the Chicago Civic Opera House and Navy Pier.
For more information contact Glenna Sprague at gsprague@oakton.edu or 847.635.1905.
Award-Winning Documentary Focuses on Sexual Assaults in the U.S. Military
The most shocking cover up in the United States military is not what you might expect:  an estimated 30 percent of servicewomen are sexually assaulted during their enlistment. Learn more about this epidemic of violence in the armed forces at a free screening of The Invisible War, a 2012 Academy Award nominee for Best Documentary Film, at Oakton Community College.
Presented by Women's and Gender Studies at Oakton, screenings are scheduled at 6:30 p.m., Tuesday, September 17, at the College's Des Plaines campus (Room 1604), and 6:30 p.m., Thursday, September 19, at the Skokie campus, 7701 North Lincoln Avenue (Room P103).
Directed by Kirby Dick, the hard-hitting film premiered at the 2012 Sundance Film Festival, where it received the U.S. Documentary Audience Award. In addition, the Chicago Film Critics Association named The Invisible War as the Best Documentary of 2012 and Time honored the movie as One of the 10 Best Films of the Year.
The screening will be followed by a discussion. Refreshments will be served.
For more information, contact Kathleen Carot at 847.376.7061 or wgs@oakton.edu.
Get in on the Ground Floor of the Growing Field of Health Care at Oakton
Get in on the ground floor of the growing field of health care by attending free information sessions at Oakton Community College.
Find out what it takes to become a physical therapy assistant (PTA) at 6:30 p.m., Tuesday, September 17, at the College's Des Plaines campus, 1600 East Golf Road (Room 1604). A PTA works under the direction of a physical therapist and helps rehabilitate people with injuries or diseases affecting muscles, joints, bones, nerves, or the cardiopulmonary system. Employment opportunities for PTAs are expected to grow nationally at a faster rate than most careers through 2020.
Gain a closer look at health information technology, at 6 p.m., Wednesday, September 18, at Oakton's Des Plaines campus (Room 1604). Health information technologists manage patient information for hospitals and other health care facilities and practitioners. Career opportunities for health information technicians are promising, as the Bureau of Labor Statistics reports that the number of positions in this area is expected to grow by more than 27 percent through the year 2014. In Illinois, HIT is among the 50 fastest-growing occupations.
Begin your journey toward a two-year degree in radiologic technology when Oakton's Skokie campus, 7701 North Lincoln Avenue, hosts a seminar at 2 p.m., Thursday, September 19, in Room C212. Through Oakton's program, students learn how to produce radiographic images of the human body for use in diagnosing medical conditions. The curricula is a partnership between the College and the St. Francis School of Radiography in Evanston.
And radiologic technicians are in demand! The Occupational Outlook Handbook reports that employment in this area is expected to grow by more than 22 percent by 2020. Qualified radiologic technologists are needed in hospitals, clinics, physicians' offices, industry, and public health.
Faculty will be on hand to discuss course requirements and industry trends at all information sessions.  

Space is limited. To reserve a spot, visit www.oakton.edu/healthcareers or call 847.635.1700.
Constitution Day Panel Discussion at Oakton Examines the Voting Rights Act
The Supreme Court recently eliminated Section 4 from the Voting Rights Act, designed to prevent voter discrimination. Will what remains of the Act be enough to protect the interests of minority voters? What other changes lie ahead?  Find out what a group of expert attorneys, educators, and community leaders has to say on this timely topic at Oakton Community College on Constitution Day, Wednesday, September 18. Open to the public, this free panel discussion runs 6 – 7:30 p.m., at the Des Plaines campus, 1600 East Golf Road, Room 1610.
Featured panelists include: Patrick Keenan-Delvin, deputy director of the James B. Moran Center for Youth Advocacy; George Mitchell, president of the Evanston Branch of the NAACP; Merilee Waters, chair and professor of paralegals studies at Oakton; and Cheryl Wollin, a board member of the Evanston League of Women Voters and former Oakton political science lecturer.
Oakton's Phi Theta Kappa Honor Society and the Division of Social Sciences and Business are sponsoring this event, which includes light refreshments.
For more information, call 847.635.1900.
Guitarist Billy McLaughlin Brings His Magic to Oakton
Musician Overcame Medical Odds to Play Again
Amazing artist Billy McLaughlin – who overcame incredible medical odds to perform again on stage – kicks off Oakton's Performing Arts season with a concert of his complex and rhythmic guitar music at 8 p.m., Saturday, September 21, at Studio One, 1600 East Golf Road, Des Plaines.
Since the 1980s, McLaughlin has astounded audiences around the world with his acoustic guitar playing. However, in 2001 he was diagnosed with focal dystonia, an incurable neuromuscular disorder that rendered him unable to play his own music. In order to triumph over his rare medical condition, the determined McLaughlin taught himself to play guitar left-handed.
Tickets for this Music in Person performance are $8 for general admission and $5 for students and seniors. Call (847) 635-1900.
In addition to his concert, McLaughlin will host a free master class at 3 p.m., Friday, September 20, in Studio One. Enjoy a unique opportunity to work and learn from this talented musician.  
For more information about the master class, contact Tom Clippert at 847.635.1937 or clippert@oakton.edu.
Keep Calm and Party On: Oakton Launches Alumni Association with September Bash
All former Oakton Community College students are invited to help kick off the College's new Alumni Association with an End O' Summer Bash on Saturday, September 21 from 4 – 7 p.m., in the courtyard of the Des Plaines campus, 1600 East Golf Road.
Keep calm and party on while enjoying tasty appetizers, an open bar, live music, prizes, and more! You'll have a chance to reconnect and learn more about upcoming Association activities. Attendees also will meet members of Oakton's new Alumni Council, which will lead efforts to develop a vibrant and engaged network of former students.
"Our End O' Summer Bash will welcome back alumni and underscore our commitment to keeping every student who studied at Oakton connected," explains Elena Couto, manager of alumni relations and development. "No matter how long ago they attended the College, they are still a vital part of this institution."
Tickets are $10 each. The first 20 participants to RSVP will be entered in a raffle to win a $50 Target gift card.
For more information, contact Elena Couto at 847.635.1813 or alumni@oakton.edu.