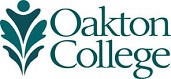 News from Oakton: September 10, 2013
Still Time to Hone Your Piano Skills and Audition for the Six Piano Ensemble
Hone those keyboard skills! Time is running out to audition for the Six Piano Ensemble, a unique musical group at Oakton Community College. Try outs for this talented collection of musicians that performs classical, jazz, and contemporary music will take place 7 – 9 p.m., Monday, September 16, and Wednesday, September 18, at the Des Plaines campus, 1600 East Golf Road (Room 1360). Music is provided; candidates also may play a prepared selection.
Founded by Glenna Sprague, professor and coordinator of music at Oakton, the ensemble has appeared at prestigious venues across the world, from California to Austria. This year, the ensemble has been invited to perform at the University of Hawaii. Locally, the group has played at the Chicago Civic Opera House and Navy Pier.
For more information contact Glenna Sprague at gsprague@oakton.edu or 847.635.1905.
Shock and Awe: Oakton Screens Documentary about Sexual Assault in the Military
The most shocking cover up in the United States military is not what you might expect:  an estimated 30 percent of servicewomen are sexually assaulted during their enlistment. Learn more about this epidemic of violence in the armed forces at a free screening of The Invisible War, a 2012 Academy Award nominee for Best Documentary Film, at Oakton Community College.
Presented by Women's and Gender Studies at Oakton, screenings are scheduled at 6:30 p.m., Tuesday, September 17, at the College's Des Plaines campus (Room 1604), and 6:30 p.m., Thursday, September 19, at the Skokie campus, 7701 North Lincoln Avenue (Room P103).
Directed by Kirby Dick, the hard-hitting film premiered at the 2012 Sundance Film Festival, where it received the U.S. Documentary Audience Award. In addition, the Chicago Film Critics Association named The Invisible War as the Best Documentary of 2012 and Time honored the movie as One of the 10 Best Films of the Year.
The screening will be followed by a discussion. Refreshments will be served.
For more information, contact Kathleen Carot at 847.376.7061 or wgs@oakton.edu.
Start Here – Grow Anywhere: Visit Oakton's Early Childhood Education Center
Attention parents! Choosing the right day care setting for your child isn't easy – but Oakton's Early Childhood Center may have a solution. Find out more about the Center's premium pre-school and tour the facility on Thursday, September 19, from 3 – 7 p.m., at 1600 East Golf Road, Des Plaines.
Accredited by the National Association for the Education of Young Children, the Des Plaines center offers full-day programs for 2- to 5-year-olds. During the visit, staff will be on hand to answer questions, as well as assist with registration. The ECE center provides a stimulating, individualized curriculum that encourages curiosity and a love of learning.
"Our Early Childhood Education Center is a crown jewel for the entire community," says Nora Rucker, site coordinator for the Des Plaines facility. "Youngsters will thrive here because of our experienced staff and low-teacher-child ratio."
Families who enroll during the tour on September 19 will receive a discount on the registration fee.
For more information, contact Nora Rucker at 847.635.1840 or nrucker@oakton.edu.
Constitution Day at Oakton: A Look at Oakton the Voting Rights Act 
The Supreme Court recently eliminated Section 4 from the Voting Rights Act, designed to prevent voter discrimination. Will what remains of the Act be enough to protect the interests of minority voters? What other changes lie ahead?  Find out what a group of expert attorneys, educators, and community leaders has to say on this timely topic at Oakton Community College on Constitution Day, Wednesday, September 18. Open to the public, this free panel discussion runs 6 – 7:30 p.m., at the Des Plaines campus, 1600 East Golf Road, Room 1610.
Featured panelists include: Patrick Keenan-Delvin, deputy director of the James B. Moran Center for Youth Advocacy; George Mitchell, president of the Evanston Branch of the NAACP; Merilee Waters, chair and professor of paralegals studies at Oakton; and Cheryl Wollin, a board member of the Evanston League of Women Voters and former Oakton political science lecturer.
Oakton's Phi Theta Kappa Honor Society and the Division of Social Sciences and Business are sponsoring this event, which includes light refreshments.
For more information, call 847.635.1900.
Billy McLaughlin Brings His Guitar Prowess to Oakton
Musician Overcame Medical Odds to Play Again
Enjoy the amazing musical talent of Billy McLaughlin – who overcame incredible medical odds to perform again on stage – at a concert of his complex and rhythmic guitar music at 8 p.m., Saturday, September 21, at Studio One, 1600 East Golf Road, Des Plaines.
For more than three decades, McLaughlin has astounded audiences around the world with his acoustic guitar playing. However, in 2001 he was diagnosed with focal dystonia, an incurable neuromuscular disorder that rendered him unable to play his own music. In order to triumph over his rare medical condition, the determined McLaughlin taught himself to play guitar left-handed.
Tickets for this Music in Person performance are $8 for general admission and $5 for students and seniors. Call (847) 635-1900.
In addition to his concert, McLaughlin will host a free master class at 3 p.m., Friday, September 20, in Studio One. Enjoy a unique opportunity to work and learn from this talented musician.
For more information about the master class, contact Tom Clippert at 847.635.1937 or clippert@oakton.edu.
Oakton Launches Alumni Association with September Bash
Former Oakton students – help kick off the College's new Alumni Association in style by attending an End O' Summer Bash on Saturday, September 21, from 4 – 7 p.m., in the courtyard of the Des Plaines campus, 1600 East Golf Road.
Enjoy tasty appetizers, an open bar, live music, prizes, and games. You'll have the opportunity to reconnect with the College and learn more about upcoming Association activities. Attendees also will meet members of Oakton's new Alumni Council, which will lead efforts to develop a vibrant and engaged network of former students. A caricaturist also will be on hand to make sure you leave with a wonderful memory of the celebration.
"Our End O' Summer Bash will welcome back alumni and underscore our commitment to keeping every student who studied at Oakton connected," explains Elena Couto, manager of alumni relations and development. "No matter how long ago they attended the College, they are still a vital part of this institution."
Tickets are $10 each. The first 20 participants to RSVP will be entered in a raffle to win a $50 Target gift card.
For more information, contact Elena Couto at 847.635.1813 or alumni@oakton.edu.
This is Her Career on Estrogen: The Effects of Sex Steroid Hormones on Women's Careers
Discover how gender and sex steroid hormones affect a woman's career path during a free lecture at 2 p.m., Tuesday, September 24, at Oakton Community College's Des Plaines campus, 1600, East Golf Road.
Pauline Maki, Ph.D., renowned professor of psychiatry and psychology at the University of Illinois at Chicago, presents "This is Her Career on Estrogen" as part of Oakton's STEM (science, technology, engineering, and mathematics) Speaker Series. Maki discusses her recent research into the impact of menstrual cycles and menopause on mood and cognitive function, and how she has applied these findings to her own life and career.
Maxi received her doctorate in experimental psychology from the University of Minnesota, Twin Cities. She was a tenure-track investigator at the National Institutes of Health's National Institute on Aging until she joined UIC in 2002. For the past 15 years, Maxi has led an NIH-funded research program on the role of sex steroid hormones on cognition, mood, brain function, and stress responsivity.
Oakton's Center for Promoting STEM and the Student Government Association are sponsoring this presentation. For more information, contact Gloria Liu at 847.635.1738 or glorial@oakton.edu.