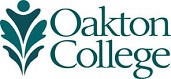 News from Oakton: September 17, 2013
Sexual Assault in the Military: Oakton Screens Award-Winning Documentary
Shocking but true – half a million women have been sexually assaulted in the United States military. Find out more about this epidemic at a free screening of the hard-hitting documentary The Invisible War, a 2012 Academy Award nominee for Best Documentary Film, at 6:30 p.m., Thursday, September 19, at Oakton's Skokie campus, 7701 North Lincoln Avenue (Room P103).
Presented by Women's and Gender Studies at Oakton, this film directed by Kirby Dick exposes a culture in which widespread harassment and assault in the armed forces is perpetuated and suppressed by military leaders. The Invisible War premiered at the 2012 Sundance Film Festival, where it received the U.S. Documentary Audience Award. In addition, the Chicago Film Critics Association named it the Best Documentary of 2012 and Time honored the movie as One of the 10 Best Films of the Year.
The screening will be followed by a discussion. Refreshments will be served.
For more information, contact Kathleen Carot at 847.376.7061 or wgs@oakton.edu.
Tour Oakton's Premium Early Childhood Education Center
Parents – find out how easy choosing the right day care environment can be! Tour Oakton's Early Childhood Center on Thursday, September 19, from 3 – 7 p.m., at 1600 East Golf Road, Des Plaines.
Accredited by the National Association for the Education of Young Children, the Des Plaines center offers full-day programs for 2- to 5-year-olds. During the visit, staff will be on hand to answer questions, as well as assist with registration. The ECE center provides a stimulating, individualized curriculum that encourages curiosity and a love of learning.
"Our Early Childhood Education Center is a crown jewel for the entire community," says Nora Rucker, site coordinator for the Des Plaines facility. "Youngsters will thrive here because of our experienced staff and low-teacher-child ratio."
Families who enroll during the tour on September 19 will receive a discount on the registration fee.
For more information, contact Nora Rucker at 847.635.1840 or nrucker@oakton.edu.
Guitarist Billy McLaughlin Overcomes the Odds to Perform at Oakton
For most musicians, being diagnosed with an incurable neuromuscular disorder would end their careers. However, guitarist Billy McLaughlin overcame extraordinary medical odds in 2001 by teaching himself to play left-handed. See this amazing musician, who has astounded audiences around the world with his acoustic guitar playing for more than three decades, live in concert at 8 p.m., Saturday, September 21, at Studio One, 1600 East Golf Road, Des Plaines.
Tickets for this Music in Person performance are $8 for general admission and $5 for students and seniors. Call 847.635.1900.
In addition to his concert, McLaughlin will host a free master class at 3 p.m., Friday, September 20, in Studio One. Enjoy a unique opportunity to work and learn from this talented musician.
For more information about the master class, contact Tom Clippert at 847.635.1937 or clippert@oakton.edu.
Former Oakton Students: Say Goodbye to Summer and Hello to a New Alumni Association at September Bash
If you've ever attended Oakton Community College, say goodbye to summer in style while saying hello to the College's new Alumni Association on Saturday, September 21, from 4 – 7 p.m., in the courtyard of the Des Plaines campus, 1600 East Golf Road.
At an End O' Summer Bash, enjoy tasty appetizers, an open bar, live music, prizes, and outdoor games. You'll have the opportunity to reconnect with the College and learn more about upcoming Association activities. Attendees also will meet members of Oakton's new Alumni Council, which will lead efforts to develop a vibrant and engaged network of former students. A caricaturist will be on hand to make sure you leave with a fantastic memory of the celebration.
"Our End O' Summer Bash will welcome back alumni and underscore our commitment to keeping every student who studied at Oakton connected," explains Elena Couto, manager of alumni relations and development. "No matter how long ago they attended the College, they are still a vital part of this institution."
Tickets are $10 each. The first 20 participants to RSVP will be entered in a raffle to win a $50 Target gift card. In case of rain, the festivities will be moved inside to the College's Main Lobby.
For more information, contact Elena Couto at 847.635.1813 or alumni@oakton.edu.
This is Her Career on Estrogen: The Effects of Sex Steroid Hormones on Women's Careers
Learn how gender and sex steroid hormones may influence a woman's career path during a free lecture at 2 p.m., Tuesday, September 24, at Oakton Community College's Des Plaines campus, 1600, East Golf Road.
Pauline Maki, Ph.D., renowned professor of psychiatry and psychology at the University of Illinois at Chicago, presents "This is Her Career on Estrogen" as part of Oakton's STEM (science, technology, engineering, and mathematics) Speaker Series. Maki discusses her recent research into the impact of menstrual cycles and menopause on mood and cognitive function, and how she has applied these findings to her own life and career.
Maxi received her doctorate in experimental psychology from the University of Minnesota, Twin Cities. She was a tenure-track investigator at the National Institutes of Health's National Institute on Aging until she joined UIC in 2002. For the past 15 years, Maxi has led an NIH-funded research program on the role of sex steroid hormones on cognition, mood, brain function, and stress responsivity.
Oakton's Center for Promoting STEM and the Student Government Association are sponsoring this presentation. For more information, contact Gloria Liu at 847.635.1738 or glorial@oakton.edu.
Mamet's Race Comes to Oakton
The incendiary topics of race, guilt, class, and sex are the topics of a fast-paced legal drama coming to Oakton Community College's Studio One, 1600 East Golf Road, Des Plaines, at 8 p.m., Saturday, September 28, and 2 p.m., Sunday, September 29.
Race, a staged reading presented by the Performing Arts at Oakton and penned by Pulitzer Prize winning playwright David Mamet, focuses on a wealthy white man accused of raping a black woman. The defendant seeks out a unique law firm with two partners – one black, one white – and a young black, female attorney to assist with the case. Together, they must grapple with the evidence, their own biases, and society's assumptions about race as they debate whether or not to defend the accused.
Tickets are $8 for general admission. Call 847.635.1900.
Fighting for their Lives: Justice in America after the Trayvon Martin Case
Earlier this year, a Florida jury acquitted George Zimmerman of second-degree murder and manslaughter charges after he shot and killed Trayvon Martin, an unarmed African American teenager in 2012. Find out what light this controversial case sheds on the possibility of justice in America by attending a free panel discussion on Wednesday, October 2, from 11 a.m. – 12:15 p.m., at Oakton's Des Plaines campus, 1600 East Golf Road (Room 1606).
Featured panelists Mariambe Kaba, founding director of the youth advocacy group Project NIA, and activists Fresco Steez and Maclom London will discuss how the case and its aftermath explores violence, justice, and social transformation at this event sponsored by Peace and Social Justice Studies at Oakton.
For more information, contact Madhuri Deshmukh, Oakton professor of English, at mdeshmuk@oakton.edu.
Oakton's Bodies by Design Exhibition Showcases Women's Body Modification
Gendered embodiment has always been plastic: we adorn ourselves with piercings and tattoos; bind, confine, and refine our contours; and learn to move in and out of step with societal expectations. The Women's and Gender Studies Program at Oakton, in cooperation with the College's Koehnline Museum of Art, tackles this subject during the free art show Bodies by Design: Modification, Coercion, and Resistance. This juried exhibit, featuring more than 60 women artists from around the country, opens Thursday, October 3, at Oakton's art museum, 1600 East Golf Road, Des Plaines.
Today, consumer society places unprecedented pressure on women and men to conform, while the proliferation of subcultures allows for ever more outrageous inventions and expressions. Bodies by Design features works by an eclectic array of women artists who are engaged with this issue, asking, "How do we survive and thrive in these extraordinary times?"
The public is invited to meet the artists at a gala reception with refreshments, 5 – 8 p.m., on opening night. Bodies by Design runs through Friday, October 25.
"We are thrilled not only by the beauty of the works in this year's show, but also by their depth of content," said Kathleen Carot, Oakton's Women's and Gender Studies coordinator. "People who attend the show will not only find much to admire, but also will leave with a great deal to think about. This year's artists really outdid themselves."
The Koehnline Museum of Art is open Monday through Friday, 10 a.m. – 6 p.m., and Saturday, 11 a.m. – 4 p.m.
The exhibition is sponsored in part by a generous grant from the Oakton Educational Foundation.
For more information, visit www.oakton.edu/wgs or contact Kathleen Carot at 847.376.7061, or kcarot@oakton.edu.