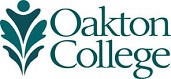 News from Oakton: September 24, 2013
Oakton Welcomes New Faculty for the 2013-14 Academic Year
Oakton Community College recently welcomed new faculty members for the 2013-14 academic year, including: Zoran Miodragovic, professor of chemistry; Daniel Roth, assistant professor of English; Philip Sloan, associate professor of English; and John Smith, professor of graphic design.
Miodragovic, who resides in Chicago, received his doctorate in chemistry from the University of Belgrade, where he also served as an assistant professor of chemistry from 2000-08. Prior to Oakton, Miodragovic was a part-time chemistry faculty member at various community colleges in the Chicago area including Harry S Truman College, Wilbur Wright College, and Olive-Harvey College.
A Des Plaines resident, Roth earned a master's degree in linguistics from the University of California, Santa Cruz. Roth spent time on the West Coast where he worked as an adjunct professor of English at Contra Costa College (San Pablo, California) and an adjunct professor of rhetoric and languages at the University of San Francisco.
Sloan of Chicago is expected to earn his doctorate degree in rhetoric and written communication later this year from Kent State, where he also was an English teaching fellow. His teaching experience includes serving as a part-time English instructor at St. Clair Community College in Port Huron, Michigan.
Smith, who lives in Skokie, earned his master's degree in design from the University of Iowa. Prior to his position at Oakton, Smith was a professor of graphic design at the University of Wisconsin-Stevens Point. His graphic design exhibitions have been featured in galleries in the United States and Canada.
Mamet's Provocative Drama Race Comes to the Oakton Stage
Pulitzer Prize-winner David Mamet's Race, a fast-paced legal drama, comes to the stage with performances at 8 p.m., Saturday, September 28, and 2 p.m., Sunday, September 29, at Oakton Community College, 1600 East Golf Road.
Presented by the Performing Arts at Oakton, Race centers on a wealthy white man accused of raping a black woman. The defendant seeks out a unique law firm with two partners – one black, one white – and a young black, female attorney to assist with the case. Together, they must grapple with the evidence, their own biases, and society's assumptions about race as they debate whether or not to defend the accused.
Tickets are $8 for general admission. Call 847.635.1900.
Fighting for Their Lives: Justice in the U.S. after the Trayvon Martin Case
Earlier this year, a Florida jury acquitted George Zimmerman of second-degree murder and manslaughter charges after he shot and killed Trayvon Martin, an unarmed African American teenager in 2012. Find out what light this controversial case sheds on the possibility of justice in America by attending a free panel discussion on Wednesday, October 2, from 11 a.m. – 12:15 p.m., at Oakton's Des Plaines campus, 1600 East Golf Road (Room 1606).
Featured panelists Mariambe Kaba, founding director of the youth advocacy group Project NIA, and activists Fresco Steez and Maclom London will discuss how the case and its aftermath explores violence, justice, and social transformation at this event sponsored by Peace and Social Justice Studies at Oakton.
For more information, contact Madhuri Deshmukh, Oakton professor of English, at mdeshmuk@oakton.edu.
Oakton's Bodies by Design Exhibition Showcases Women's Body Modification
Gendered embodiment has always been plastic: we adorn ourselves with piercings and tattoos; bind, confine, and refine our contours; and learn to move in and out of step with societal expectations. The Women's and Gender Studies Program at Oakton, in cooperation with the College's Koehnline Museum of Art, tackles this subject during the free art show Bodies by Design: Modification, Coercion, and Resistance. This juried exhibit, featuring more than 60 women artists from around the country, opens Thursday, October 3, at Oakton's art museum, 1600 East Golf Road, Des Plaines.
Today, consumer society places unprecedented pressure on women and men to conform, while the proliferation of subcultures allows for ever more outrageous inventions and expressions. Bodies by Design features works by an eclectic array of women artists who are engaged with this issue, asking, "How do we survive and thrive in these extraordinary times?"
The public is invited to meet the artists at a gala reception with refreshments, 5 – 8 p.m., on opening night. Bodies by Design runs through Friday, October 25.
"We are thrilled not only by the beauty of the works in this year's show, but also by their depth of content," said Kathleen Carot, Oakton's Women's and Gender Studies coordinator. "People who attend the show will not only find much to admire, but also will leave with a great deal to think about. This year's artists really outdid themselves."
The Koehnline Museum of Art is open Monday through Friday, 10 a.m. – 6 p.m., and Saturday, 11 a.m. – 4 p.m.
The exhibition is sponsored in part by a generous grant from the Oakton Educational Foundation.
For more information, visit www.oakton.edu/wgs or contact Kathleen Carot at 847.376.7061, or kcarot@oakton.edu.
Oakton Raises Awareness about the Homeless on World Habitat Day
On a given night, approximately 750,000 people in America are homeless. Through October 5 – 11, Oakton students, faculty, and staff will call attention to this plight by filling the outside of the Skokie campus, 7701 North Lincoln Avenue, with shanties (crudely built shelters made from discarded material). On Monday, October 7, students will spend the night in their shanties to help raise funds for Habitat for Humanity.
Visitors can vote for their favorite shanty by adding a Habitat donation to the "Change for Change" paint cans outside the temporary shelters.
This is the third consecutive year that Oakton's Habitat for Humanity Campus Chapter has sponsored a "Shantytown." However, this marks the first time the organization has held the "sleepover" on World Habitat Day, observed annually worldwide on the first Monday of October. Designated by the United Nations and first celebrated in 1986, the day is meant to be a time to reflect on the human right for adequate shelter.
"I'm always moved by the commitment of the students to this cause," said Oakton's Coordinator of Human Services and Substance Abuse Counseling Programs Marvin Bornschlegl, advisor to the College's Habitat chapter. "Every year more students get involved, which means more people are being educated about the difficulties that homeless people face. To me, that's the most important part of this project."
Also to mark World Habitat Day, Oakton's Habitat Chapter will sponsor a presentation and panel discussion about homelessness from 6:30 – 8 p.m., Monday, October 7, at the College's Skokie campus (Rooms A145-152) led by Chicago author Karen Skalitzky.
Skalitzky, a Northwestern graduate and former Teach for America corps member, penned the book A Recipe for Hope: Stories of Transformation by People Struggling with Homelessness, which challenges modern preconceptions about the destitute people who are without permanent shelter and how this problem affects everyone regardless of race, color, creed, or economic status. The panel will consist of individuals featured in her book. Copies of A Recipe for Hope: Stories of Transformation by People Struggling with Homelessness will be available for $10 with proceeds benefiting the homeless.
Shantytown participants also will share their experiences during a free panel discussion on Monday, October 21, starting at 6 p.m., at Oakton's Des Plaines campus, 1600 East Golf Road, in Room 2701.
For more details, contact Marvin Bornschlegl at 847.635.1845, or mbornsch@oakton.edu.
Start Your Journey to Nursing at Oakton Information Session
Start your journey to becoming the next Florence Nightingale or Clara Barton by attending a free nursing information session at 4:30 p.m., Tuesday, October 8, at Oakton's Skokie campus, 7701 North Lincoln Avenue (Rooms A145-152).

According to the U.S. Bureau of Labor Statistics, employment for registered nurses is expected to increase by more than 13 percent from 2013 to 2018, faster than the average for all occupations due in part to technological advances in patient care.

Faculty will be on hand to discuss course requirements and industry trends at the information session.

To reserve a spot, visit www.oakton.edu/healthcareers or call 847.635.1700.
Visit Oakton's Des Plaines Campus on October 9
Find out what makes Oakton Community College unique by attending a campus visit on Wednesday, October 9, at 6 p.m., at the College's Des Plaines campus, 1600 East Golf Road (Room 1550).
Sponsored by the Office of Student Recruitment and Outreach, the tour will feature information about admission, career and transfer programs, financial aid, student services, and extracurricular activities. Oakton faculty, administrators, staff, and students will be available to answer questions.
Oakton offers associate's degrees and certificate programs for students planning to move on to four-year colleges or universities, as well as those preparing for employment in a variety of careers. Accredited by The Higher Learning Commission of the North Central Association of Colleges and Schools, the College is recognized by the Illinois Community College Board and is a member of the American Association of Community Colleges.
To reserve your place, call 847.635.1835 or visit www.oakton.edu/visit.
Noises Off Will Tickle Your Funny Bone  
For more than three decades Michael Frayn's classic farce Noises Off has been delighting audiences. This "funnier from behind" play-within-a-play will be presented October 10 – 13, and October 17 – 20, at Oakton's Footlik Theater, 1600 East Golf Road, Des Plaines.
As the cast of the second-rate comedy Nothing On tours backwater theaters, they struggle with missed cues and lines, misbehaving props and sets, offstage shenanigans, and onstage bedlam. Rapidly deteriorating relationships add to the actors' woes as every rehearsal and performance hit uproarious show business bumps.
Enjoy a special $5 preview Thursday, October 10, at 8 p.m.
Regular performances are scheduled:
Friday, October 11, at 8 p.m.
Saturday, October 12, at 8 p.m.
Sunday, October 13, at 2 p.m.
Thursday, October 17, at 7:30 p.m.
Friday, October 18, at 8 p.m.
Saturday, October 19, at 8 p.m.
Sunday, October 20, at 2 p.m.
Tickets are $12 for general admission; $10 students and seniors; and $8 for groups of 15 or more. Call 847.635.1900 to purchase.
G.I. Jobs Names Oakton as a Military Friendly School
Attention! G.I. Jobs magazine has named Oakton Community College to the coveted Military Friendly School list for 2014. The honor places Oakton in the top 15 percent of colleges, universities, and trade schools that are doing the most to embrace America's military service members, veterans, and spouses as students to ensure their success on campus.

The monthly magazine, published by Victory Media, surveyed more than 10,000 schools nationwide to compile its rankings, which can be found at www.militaryfriendlyschools.com. The more than 1,800 colleges, universities and trade schools on this year's list exhibit leading practices in the recruitment and retention of students with military experience. These schools have world-class programs and policies for student support on campus, academic accreditation, credit policies, flexibility and other services to those who served in the armed forces.

"Inclusion on the 2014 list of Military Friendly Schools shows Oakton Community College's commitment to providing a supportive environment for military students," said Sean Collins, vice president at Victory Media and a nine-year Navy veteran. "The need for education is growing and our mission is to provide the military community with transparent, world-class resources to assist in their search for schools."

Oakton offers veterans numerous benefits through programs offered by the Department of Veterans Affairs and the Illinois Student Assistance Commission, including the Illinois Veterans Grant, Illinois National Guard Grant, the Montgomery G.I. Bill, and the Post-9/11 G.I. Bill. During the 2012-13 academic year, more than 250 veterans made use of services offered through the College.

"We're extremely proud to be recognized for our efforts to support our veterans who have put their life on the line for our country," said Oakton's Manager of Advising Services Cliff Casey.
 
For more information about Oakton's veterans services, call Cliff Casey at 847.635.1747 or visit www.oakton.edu/admission/applying/veterans.