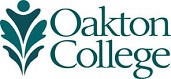 News from Oakton December 3, 2013
Noteworthy Festival Rings in the Holidays
After decking the halls and trimming the tree, attend Oakton's Noteworthy Festival and add some holiday sparkle to the season! Enjoy the College's talented student performers and outstanding music faculty during this celebration at the Footlik Theater, 1600 East Golf Road, Des Plaines.
Choral Recital, Thursday, December 5, at 8 p.m., $3 general admission.
An audience favorite, this recital presents a wonderfully warm collection of seasonal selections from the Oakton Community Choir, directed by Eileen Berman.
Jazz Invasion, Friday, December 6, at 8 p.m., $5 general admission, $3 students and seniors.
The legendary Oakton Jazz Band, under the direction of Robert Evans, performs toe-tapping big band hits from the last 60 years of American jazz – accompanied by a visual history of the music. Don't miss this classic seasonal concert!
Guitar Ensemble, Sunday, December 8, at 2 p.m., $3 general admission.
No matter what your flavor – electric or classic – Oakton guitar students display their six-string sorcery under the direction of Tom Clippert, a member of the Avanti Guitar Trio and graduate of the Yale University School of Music.
String Ensemble, Monday, December 9, at 8 p.m., $3 general admission.
Celebrate the season with student ensembles and soloists under the direction of Daniel Golden, a former principal viola of Orchestra London Canada. The ensemble always provides the audience with beautiful music and surprises along the way.
For tickets, call the Oakton Box Office at 847.635.1900.
Find Your Future in Nanotechnology
By 2015, the nanotech industry will need two million workers and approximately six million supporting positions worldwide. Get in on the ground floor of the "nanoworld" – and find out how you can train for a dream career at a free open house hosted by Oakton Community College on Thursday, December 5. Stop by Oakton's state-of-the-art nanotechnology lab at Skokie's Illinois Science + Technology Park (IS+TP), 8045 Lamon Avenue from 6 – 7:30 p.m.
On the cutting edge of science, nanotechnology plays a critical role in biology, chemistry, engineering, medicine, and physics – from building microprocessors and delivering anti-cancer drugs efficiently to making clothes more stain resistant and improving sunscreen absorption.
Learn more about the College's nanotechnology offerings and tour the lab, which features atomic force, scanning electron, and fluorescence microscopes. Refreshments will be served.
Can't attend the open house on December 5? No need to worry as Oakton will host another free event showcasing the rapidly growing field of nanotechnology from 6 – 7:30 p.m., Thursday, January 16, 2014, at the IS+TP.
Register at http://ne3i.eventbrite.com. For more information, call 847.376.7042 or e-mail jcarzoli@oakton.edu.
Puppet Master Brings His Unique Talent to Oakton
Let Chicago's Redmoon Theater co-founder Blair Thomas "string you along" when he brings his technical mastery and heartfelt storytelling to Oakton's Footlik Theater, 1600 East Golf Road, Des Plaines, for an unforgettable performance of the Hard Headed Heart at 8 p.m., Saturday, December 7.
The show includes three interconnected stories – The Puppet Show of Don Cristobal, St. James Infirmary, and The Blackbird – told using traditional hand puppets, rod marionettes, and shadow puppetry. The interconnected vignettes are based on a script by Federico García Lorca, a New Orleans folk song, and a Wallace Stevens poem. Don't miss the show the Chicago Tribune describes as "nothing short of staggering."
Blair, who received the international Union Internationale de la Marionnette (UNIMA) award for excellence in the art of puppetry and an Illinois Arts Council Fellowship Award, was the first entertainer to fill the Jim Henson Artist-in-Residence position at the University of Maryland. He teaches puppetry at the School of the Art Institute of Chicago.
Best for ages 14 and up, this show is intended for adults. Tickets are $12 for general admission; $10 students and seniors; and $8 for groups of 15 or more. Call 847.635.1900 to purchase.
Prior to the show, explore the unique language of puppetry with Thomas during a free presentation open to the public from 3 – 6 p.m., at Oakton's Des Plaines campus (Room 1366).

Build simple puppets out of everyday items and create a performance using a poem or story. Even take your show on the road and perform "guerilla style" somewhere on Oakton's campus. Space is limited to the first 20 participants.
For more information about this interactive event, contact Patti Interrante, Oakton professor of speech and theater, at pinterra@oakton.edu.
Take a Stand Against Hunger
Make a difference in the fight against hunger – and get ahead on your holiday shopping – during Oakton's 10th Annual Empty Bowls fundraiser, Saturday, December 7, from 10:30 a.m. – 2 p.m., at the College's Des Plaines campus, 1600 East Golf Road.
Professional and student potters from the Chicago area have contributed hundreds of unique bowls to this annual benefit. In 2012, this charitable program at Oakton sold more than 1,400 bowls and raised nearly $30,000 for local food pantries. Since its inception in 2004, Empty Bowls at Oakton has raised $153,000 for local food pantries.
This year, Empty Bowls at Oakton will benefit the following local agencies:
Interfaith Action of Evanston
Maine Township Emergency Food Pantry
New Trier Township Food Pantry
Niles Township Food Pantry
Northfield Township
Self-Help Closet and Pantry of Des Plaines
Sponsored by the Ceramics Club at Oakton, and supported by the College's Student Government Association, Empty Bowls is a nonprofit, global movement that has raised millions of dollars for food banks, soup kitchens, and other meal programs. In 2012, this event at Oakton sold more than 1,400 bowls and raised nearly $30,000 for local food pantries. 
For a donation of $14, participants select a distinctive handcrafted bowl and eat a simple meal of soup and bread as a reminder that "someone's bowl is always empty." The event includes a raffle drawing for ceramic art work, as well as larger art pieces. All proceeds benefit local food charities.
Entertainment will be provided by Patchouli, an acoustic duo whose songs about harmony and healing inspire the human spirit.
For more information, contact emptybowls@oakton.edu, or call 847.635.1699.
Oakton Exhibition Showcases Contemporary Chicago Artists
Enjoy a fascinating side-by-side look at works by contemporary Chicago artists Sandra Holubow and Judith Roth, each of whom brings a unique perspective to capturing the Windy City, starting Thursday, December 12, at Oakton's Koehnline Museum of Art, 1600 East Golf Road, Des Plaines.
Both artists will attend a public reception on opening night from 5 – 8 p.m. The free exhibition Unforgettable Places, Memorable People runs through Friday, January 24, 2014.
Holubow's paintings and collages examine the collective aspects of community and the "ties that bind," while Roth's paintings and drawings focus on the individual from head to toe. Yet, their art is similar in the use of strong from, color, and asymmetry. Unforgettable Places, Memorable People highlights Holubow's close study of urban environments and Roth's expressionistic depiction of the human form.
This art show is partially supported by a grant from the Illinois Arts Council, a state agency. The Koehnline Museum of Art is open 10 a.m. – 6 p.m., Monday through Friday, and 11 a.m. – 4 p.m., Saturday. The museum will be closed during Oakton's Winter Break, Tuesday, December 24 – January 1, 2014.
For more information, call 847.635.2633, or visit www.oakton.edu/museum.
Wrap up College Courses over Winter Break
Put a bow on college credit over the winter break! Register now for Oakton's Winterim session, which provides college-credit classes in a condensed time period. Most courses begin December 16.
Offerings are available in business, computer information systems, English, history, humanities, law enforcement, marketing, philosophy, physical education, political science, and psychology. Available at Oakton's campuses in Des Plaines (1600 East Golf Road), and Skokie (7701 North Lincoln Avenue) or online, Winterim classes do not meet on holidays, the eves of holidays, or on weekends. Most selections are three-credit courses.
For more information about Winterim visit www.oakton.edu/winterim.