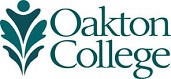 News from Oakton December 17, 2013
Judaic History Comes Alive at Oakton
For more than 3,000 years, Judaic civilization has shaped history and the world. Gain a distinctive overview of Jews and Judaism, beginning with the Biblical period and ending with modern times, by enrolling in Introduction to Jewish Studies (HIS 136 001) this spring at Oakton.
This 16-week course meets Fridays, 9:30 a.m. – 12:20 p.m., starting January 24, 2014, at the College's Skokie campus, 7701 North Lincoln Avenue.
Instructor Ellen LeVee, Ph.D., specializes in the sociology of religion, Judaism and social theory, and women and Judaism. The former assistant dean of Jewish Studies at Spertus College also has taught women and Jewish law at DePaul University, Judaism and post-modernity at Spertus, sociology at the University of California at Berkeley, and Jewish texts in adult education settings. LeVee currently is a scholar-in-residence at DePaul's Jewish Law and Judaic Studies Center.
Introduction to Jewish Studies is the capstone course for Oakton's Jewish Studies 18-credit-hour concentration that incorporates an interdisciplinary study of Jews and Judaism. For more information, e-mail jewishstudies@oakton.edu or contact Wendy Maier-Sarti, coordinator of Jewish Studies, at 847.635.1458.
Register for additional spring courses online at www.oakton.edu or in the Spring 2014 Credit and Noncredit Class Schedule, available at the Des Plaines campus, 1600 East Golf Road, or Skokie campus. Spring classes start January 21, 2014.
Register in person at either campus Monday through Thursday, 8:30 a.m. – 7 p.m.; Friday, 8:30 a.m. – 5 p.m.; and Saturday, 9 a.m. – 12 p.m. Students with a current application on file may register at my.Oakton.edu.
For more information about classes, students are encouraged to contact Advising Services at 847.635.1741 (Des Plaines) or 847.635.1400 (Skokie).
Oakton Closed Over Winter Break
Oakton's campuses in Des Plaines (1600 East Golf Road) and Skokie (7701 North Lincoln Avenue) will be closed Monday, December 24, 2013, through Tuesday, January 1, 2014, for winter break.

Normal hours of operation for in-person registration and student services resume Thursday, January 2. Spring classes begin Tuesday, January 21.
Launch Your Health Care Career at Oakton
Career opportunities in health care are skyrocketing! Take your first step toward a soaring profession by attending free information sessions at Oakton Community College's campuses in Des Plaines (1600 East Golf Road) and Skokie (7701 North Lincoln Avenue) in January.
Nursing
Wednesday, January 8, at 2 p.m.
Room 1610, Des Plaines
Physical Therapist Assistant
Tuesday, January 14, at 4 p.m.
Room 1604, Des Plaines
Radiologic Technology
Wednesday, January 22, at 2 p.m.
Room C111, Skokie
Health Information Technology
Wednesday, January 22, at 6 p.m.
Room 1604, Des Plaines
Sign up now as seating is limited! Sessions showcase the College's degrees and certificates in these programs. Faculty will be on hand to discuss course requirements and industry trends.
Reserve your spot by visiting www.oakton.edu/healthcareers or call 847.635.1700.
Get in on the Ground Floor of Nanotechnology
Delve into a world too small to be seen by the naked eye during a free nanotechnology open house hosted by Oakton Community College on Thursday, January 16, 2014. Visit Oakton's state-of-the-art nanotechnology lab at Skokie's Illinois Science + Technology Park (IS+TP), 8045 Lamon Avenue, from 6 – 7:30 p.m.
Nanotechnology, an innovative science, is the study and manipulation of small particles at the molecular and atomic levels. The discipline plays a significant role in biology, chemistry, engineering, medicine, and physics – from building microprocessors and delivering anti-cancer drugs efficiently to making clothes more stain resistant and improving sunscreen absorption.
By 2015, the nanotechnology industry will need two million workers and approximately six million supporting positions worldwide. Discover how to get started in this fascinating field by learning more about the College's nanotechnology offerings and touring the lab, which features atomic force, scanning electron, and fluorescence microscopes. Refreshments will be served.
Register at http://ne3i.eventbrite.com. For more information, call 847.376.7042 or e-mail jcarzoli@oakton.edu.
Visit The Merry Old Land of Lawz to Support Oakton Scholarships
You won't have to worry about running into witches, lions, tigers, or bears at The Merry Old Land of Lawz, the Chicago Bar Association's 90th Annual Holiday Spirits Revue. Presented by Chicago's most prominent attorneys, this musical tradition parodies local and national politicians, lawmakers, athletes, and celebrities. Prepare to have your funny bone tickled at 8 p.m., Saturday, January 25, 2014, at Oakton Community College's Footlik Theater, 1600 East Golf Road, Des Plaines.
This hilarious benefit performance will support student scholarships at the College. Walk away with some green by participating in a 50-50 raffle! Purchase one ticket for $10, or three for $25.
Reserved seats are $50, and include a reception and post-performance party. To attend, contact the Educational Foundation at 847.635.1893 or e-mail mmontana@oakton.edu.