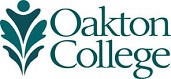 News from Oakton December 23, 2013
Oakton Closed Over Winter Break
Let it snow! Let it snow! Let it snow! Oakton's campuses in Des Plaines (1600 East Golf Road) and Skokie (7701 North Lincoln Avenue) will be closed Monday, December 24, 2013, through Tuesday, January 1, 2014, for winter break.
Normal hours of operation for in-person registration and student services resume Thursday, January 2. Spring classes begin Tuesday, January 21.
Take to the Stage: Open Auditions at Oakton
The play's the thing! Audition for two unique theater productions at Oakton Community College, 1600 East Golf Road, Des Plaines on January 22 – 23, from 6 – 9 p.m. No appointment is necessary.
The Vagina Monologues. Be a part of Eve Ensler's powerful masterpiece that delves into the deepest secrets and fantasies of women around the world. This Valentine's Day favorite and Oakton tradition is back for another year of stories, activism, and live music. Women of all ages and backgrounds are invited to audition. Be prepared to read from the script.
Performances: February 14 – 16
Romeo and Juliet. Shakespeare's most frequently performed play has been translated into more than 40 languages, permeating every aspect of popular culture. This stylized and modern telling of the world's greatest love story pulls the characters and audience into a whirlwind of energy, words, and violence. Despite a world screaming out of control, two young lovers find quiet in each other while trying to break an ancient grudge. Seeking men and women of all ages and ethnic groups. Come prepared with a Shakespearean monologue or be ready to read from the script.
Performances: March 6 – 9, and March 13 – 16
For more information, call 847.635.1897.
Delve into Women's Role in Western Civilization
Much traditional history has been written by men – but that's only half the story! Learn about the roles and accomplishments of women from prehistory to the present day through art, film, music, and literature by enrolling in Women in Western Civilization (HIS 236 0C1) this spring at Oakton Community College. This 16-week online course starts January 21, 2014.

Emphasis will be placed on women's status, historical legacies, roles in the early modern household, public and private life, and war. Women in Western Civilization fulfills an elective requirement and may be used toward Oakton's Women's and Gender Studies concentration.  For more information, contact Wendy Maier-Sarti, professor of history, at wsarti@oakton.edu or 847).635.1458.
Register for additional spring courses online at www.oakton.edu or in the Spring 2014 Credit and Noncredit Class Schedule, available at the Des Plaines campus, 1600 East Golf Road, or Skokie campus, 7701 North Lincoln Avenue. Spring classes start January 21, 2014.
Register in person at either campus Monday through Thursday, 8:30 a.m. – 7 p.m.; Friday, 8:30 a.m. – 5 p.m.; and Saturday, 9 a.m. – 12 p.m. Students with a current application on file may register at my.Oakton.edu.
For more information about classes, students are encouraged to contact Advising Services at 847.635.1741 (Des Plaines) or 847.635.1400 (Skokie).
Start a Health Career at Oakton
Start 2014 off on the right foot professionally by attending free health career information sessions at Oakton Community College's campuses in Des Plaines (1600 East Golf Road) and Skokie (7701 North Lincoln Avenue).
Nursing
Wednesday, January 8, at 2 p.m.
Room 1610, Des Plaines
Physical Therapist Assistant
Tuesday, January 14, at 4 p.m.
Room 1604, Des Plaines
Radiologic Technology
Wednesday, January 22, at 2 p.m.
Room C111, Skokie
Health Information Technology
Wednesday, January 22, at 6 p.m.
Room 1604, Des Plaines
Sign up now as seating is limited! Sessions showcase the College's degrees and certificates in these programs. Faculty will be on hand to discuss course requirements and industry trends.
Reserve your spot by visiting www.oakton.edu/healthcareers or call 847.635.1700.
Discover the Exciting World of Nanotechnology
Thinking small can actually pay off! Explore a world too minute to be seen by the naked eye during a free nanotechnology open house hosted by Oakton Community College on Thursday, January 16, 2014. Visit Oakton's state-of-the-art nanotechnology lab at Skokie's Illinois Science + Technology Park (IS+TP), 8045 Lamon Avenue, from 6 – 7:30 p.m.
Nanotechnology, an innovative science, is the study and manipulation of small particles at the molecular and atomic levels. The discipline plays a significant role in biology, chemistry, engineering, medicine, and physics – from building microprocessors and delivering anti-cancer drugs efficiently to making clothes more stain resistant and improving sunscreen absorption.
By 2015, the nanotechnology industry will need two million workers and approximately six million supporting positions worldwide. Discover how to get started in this fascinating field by learning more about the College's nanotechnology offerings and touring the lab, which features atomic force, scanning electron, and fluorescence microscopes. Refreshments will be served.
Register at http://ne3i.eventbrite.com. For more information, call 847.376.7042 or e-mail jcarzoli@oakton.edu.