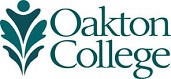 News from Oakton April 1, 2014
Register Now for Oakton Summer Classes
Fall Registration Opens April 9
Register now for summer 2014 classes at Oakton. Eight-week courses begin Monday, June 9; seven-week courses start Monday, June 16.
Summer interim classes are from one to six weeks in length; most are offered between the end of spring semester and the beginning of the summer sessions.
Summer class listings may be found online at www.oakton.edu or in the Summer 2014 Credit and Noncredit Class Schedule, available at the College campuses in Des Plaines (1600 East Golf Road), and Skokie (7701 North Lincoln Avenue).
Fall semester registration opens Wednesday, April 9. Fall credit class listings can be found online at www.oakton.edu. Classes begin the week of August 25.
Register at either campus in person Monday through Thursday, 8:30 a.m. – 7 p.m.; Friday, 8:30 a.m. – 5 p.m.; and Saturday, 9 a.m. – 12 p.m. Students with a current application on file may register online at my.oakton.edu.
For more information about classes, contact Advising Services 847.635.1741 (Des Plaines), or 847.635.1400 (Skokie).
Catch Captivating Cinema at Oakton's International Film Fest
Travel the globe without leaving your seat. Oakton's 27th Modern Language Film Fest, which features 12 fascinating, highly rated films, runs through April 3. The movies, presented in their original languages with English subtitles, showcase the 13 languages offered by the College. All screenings are free and open to the public at the College campuses in Des Plaines (1600 East Golf Road), and Skokie (7701 North Lincoln Avenue).
This year's selections include:
Even the Rain (Spanish, 2011).
Two instances of social justice – set 500 years apart – intertwine and mirror each other in this "film within a film." In this revisionist movie about Columbus' voyage to the New World in Bolivia, the poorest country in Latin America, the director and producer try to save thousands of dollars by paying the impoverished locals a pittance to play extras. The crew members get more than they bargain for when they hire a political protester to play a 15th-century native.
The Island (Russian, 2007).
This poignant parable focuses on Anatoli, a religious figure who lives a hermitlike existence in a remote Orthodox monastery. A prophet, he is revered for his ability to exercise demons, heal the sick, and predict the future. However, Anatoli's odd behavior and frequent disappearances to a nearby island confuse his fellow monks, who are unaware that he's tortured by the memory of a terrible sin he committed during World War II.
Where Do We Go Now? (Arabic, 2011).
Follow the story of Muslims and Christians who have long co-existed in a remote Lebanese village avoiding the interfaith strife and violence rampant in other parts of the country. However, as the village's isolation erodes, conflict escalates – and it's up to the women to keep their blowhard men from starting a religious war.
As One (Korean, 2012).
Trace the true story of the first post-war united Korean sports team. When North and South Korea hastily create a unified table tennis team to diffuse tension created by the 1987 North Korean bombing of a Korean air flight, athletes from both countries form an uneasy alliance to compete at the 1991 World Table Tennis Championships.
Other scheduled films include: Life of Pi (Hindu and Urdu, 2012); Sophie Scholl: The Final Days (German, 2005); Coco Before Chanel (French, 2009);  Shower (Chinese, 1999); The Human Resources Manager (Hebrew, 2010); The First Beautiful Thing (Italian, 2011); Always Sunset on Third Street – 3 (Japanese, 2012); and Entanglement (Polish, 2011).
Most of the showcased films aren't rated by the Motion Picture Association of America and may be suitable for mature audiences only. The 27th Modern Language Film Fest is sponsored by the College's Office of Access, Equity, and Diversity, and the Department of Modern Languages.
For more details, including show times, visit www.oakton.edu/films or contact Oakton's Modern Languages Chair Marguerite Solari, Ph.D., at 847.376.7012 or solari@oakton.edu.
Begin Your Career in Early Childhood Education at Oakton
Careers in early childhood education are thriving! Learn more about the early childhood education profession at a free informational session at Oakton's Des Plaines campus, 1600 East Golf Road, from 6 – 7 p.m., Thursday, April 3.
According to the Occupational Outlook Handbook, jobs in this field are expected to increase by more than 17 percent between 2014 and 2020. The session showcases the College's early childhood education degrees and certificates. Also, learn about Illinois credentials and transfer agreements. Get the answers to your questions from professionals, including which courses to take. Light refreshments will be served.
For more information, contact Sheila Kerwin-Maloney at 847.635.1752.
Students Showcase Their Art at Oakton Exhibition
OakArt 2014, an annual free exhibition that commemorates the imagination of student artists, opens Thursday, April 3, at the Koehnline Museum of Art, 1600 East Golf Road, Des Plaines. On opening night, the public is invited to a gala reception from 5 – 8 p.m.
The display runs through Friday, April 25, and will feature paintings, drawings, ceramics, digital art, and photography.
The Koehnline Museum of Art is open 10 a.m. – 6 p.m., Monday through Friday, and 11 a.m. – 4 p.m., Saturday.
For more information, call 847.635.2633 or visit www.oakton.edu/museum.
Get the Scoop on Oakton's Technology Programs
Some of today's hottest careers are in the technology field. Learn how you can train for your dream job at two free Open Houses hosted by Oakton at its Des Plaines campus 1600 East Golf Road, Thursday, April 3, from 4:30 – 6:30 p.m. (Room 1560), or the College's Skokie campus, 7701 North Lincoln Avenue, Wednesday, April 9, from 4:30 – 6:30 p.m. (Room A145/152).
Explore the College's wide range of technology programs through lab tours, nanotech and robotics demonstrations, and an overview of the latest Microsoft Office tips.
Learn more about:
Air Conditioning, Heating, and Refrigeration Technology
Automotive Technology
Computer Applications for Business
Computer Information Systems
Computer Science
Facilities Management and Engineering
Fire Science Technology
Manufacturing
Mathematics
Nanotechnology
Supply Chain Management
In addition, get the lowdown on nanotechnology courses at Skokie's Illinois Science + Technology Park, SAP courses and credentials, Windows 8, and HVAC and energy consumption.
Refreshments will be served. Feeling lucky? Participate in a raffle every half hour (winners must be present). Prizes include USB drives, uninterruptable power supplies, and more.
For more information, call 847.635.1690.
Auditions for Rabbit Hole Coming up at Oakton
Take center stage in Oakton Community College's production of the Pulitzer Prize-winning script and Tony Award-nominated play Rabbit Hole. Auditions will take place from 6 – 9 p.m., Monday, April 7, and Tuesday, April 8, at Oakton's Studio One, 1600 East Golf Road, Des Plaines. No appointment is necessary.
Adapted as a staged reading, Rabbit Hole focuses on Becca and Howie, who face the aftermath of their son's sudden death and search for a way out of the darkness. Time doesn't necessarily heal all wounds and these devastated parents find that their pain only gets harder to bear as each seeks a way up, out, and toward each other.
The director is seeking men and women of all ethnic groups, ages 20 – 35. Come with a prepared monologue or be ready to read from the script.
Performance dates for Rabbit Hole are May 3 – 4.
For more information about auditions, call 847.635.1897.
Attend a Special Benefit Performance of Athol Fugard's Sorrows and Rejoicings
The Oakton Educational Foundation will sponsor a benefit performance of Athol Fugard's powerful reflection on life, death, and apartheid, Sorrows and Rejoicings, on Saturday, April 12, at 8 p.m., at Studio One, 1600 East Golf Road, Des Plaines.
This special performance will benefit the Performing Arts Scholarship Fund. Tickets are $20 and include a post-show reception.
Take in a special $5 preview on Thursday, April 10, at 8 p.m.
Regular performances are scheduled:
Friday, April 11, at 8 p.m.
Saturday, April 12, at 2 p.m.
Sunday, April 13, at 2 p.m.
Thursday, April 17, at 8 p.m.
Friday, April 18, at 8 p.m.
Saturday, April 19, at 8 p.m.
Tickets are $10 for general admission; $8 for students and seniors; and $6 for groups of 15 or more. Call 847.635.1900 to purchase.
"Creating Justice" Connects Art and Activism
Examine what it means to create politically engaged art – and hear from a wide range of artists and activists as they discuss the ways in which activism and protest have shaped their work, the challenges they face, and how art can transform communities at "Creating Justice: A Celebration of Art in People's Movements." This free symposium, which includes refreshments and dinner, kicks off on Saturday, April 12, from 1 – 8 p.m., at Oakton's Des Plaines campus, 1600 East Golf Road.
"Creating Justice" will help artists, activists, community organizers, educators, and students learn from each other and develop alliances that strengthen their work. Nicolas Lampert, author of A People's Art History of the United States and a member of the JustSeeds Artists' Cooperative, will present the keynote address.
Featured presenters, panelists, and speakers include:
Donna Blue Lachman, playwright/actress
Sabba Elahi, artist and art educator
Drew Gonsalves, founder of calypso band Kobo Town
Jamil Khoury, founder and director of Silk Road Rising Theater and Video Production Company
Ricardo Levins Morales, artist/activist
Tara Mallen, founder and director of Rivendell Theater
Michael Smith, independent film maker
Featured performers include:
Spoken-word poet Tiffany Traylor
Afro-soul musician Ugochi
Hip Hop group Rebel Diaz
To register and for a full slate of events, visit www.oakton.edu/creatingjustice.
For more information, contact Mohamed Mehdi at mmehdi@oakton.edu.
This event is sponsored by the Department of Philosophy and Humanities, Women's and Gender Studies, the Honors Program, Peace and Social Justice Studies, and the Office of Access, Equity, and Diversity at Oakton.
Oakton Screens Award-Winning Documentary Prodigal Son
Discover how one family struggles to come to terms with its past and present, while dealing with questions of sexual orientation, identity, and severe trauma during the free presentation of the award-winning documentary Prodigal Son at Oakton Community College. Free screenings will be held at 6:30 p.m., Tuesday, April 14, at Oakton's Des Plaines campus, 1600 East Golf Road (Room 1625), and 6:30 p.m., Thursday, April 17, at the College's Skokie campus (Room P103).
Returning home to a small town in Montana for her high school reunion, filmmaker Kimberly Reed, born Paul McKerrow, hopes for reconciliation with her long-estranged adopted brother, Marc. But along the way she uncovers stunning revelations, including his blood relationship with Orson Welles and Rita Hayworth; intense sibling rivalries; and unforeseeable twists of plot and gender that force them to face challenges no one could imagine.
Prodigal Son is the winner of awards at LGBT film festivals in New York, Copenhagen, and Tampa. The Kansas City Star describes the documentary as "packing a wallop you won't soon forget."
The screening, sponsored by Women's and Gender Studies at Oakton, will be followed by a discussion and Q & A session. Refreshments will be served.
To learn more about the film, visit www.prodigalsonsfilm.com or contact Kathleen Carot at 847.376.7061 or wgs@oakton.edu.
PlayOn Competition Deadline Ends April 25
Budding playwrights – there's still time to enter your original one-act scripts in Oakton's PlayOn Student Playwriting Competition and Festival. Submit by Friday, April 4! Winners will have their work come alive on stage this summer and receive $200! This unique playwriting contest is open to all community college students in Illinois, Michigan, Minnesota, and Wisconsin!
Scripts may be in any genre or style, but should not have been previously produced. Keep the document to 12 pages, with 12-point font. One submission is permitted per student. E-mail your Word document to skhurana@oakton.edu, and include your full name, phone number, mailing address, e-mail address, and name of college.
PlayOn, now celebrating its sixth year, will be staged July 29 – 31, at Oakton's Des Plaines campus, 1600 East Golf Road. Proceeds benefit performing arts students at the College. Festival tickets are $10 ($5 for students and seniors); tickets go on sale Thursday, May 1.
For more information, e-mail skhurana@oakton.edu.