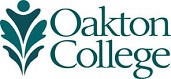 News from Oakton April 8, 2014
Register Now for Fall Classes at Oakton
Summer Registration Still Available
Drop in now to Oakton's campuses in Des Plaines (1600 East Golf Road), and Skokie (7701 North Lincoln Avenue) to register for the fall semester beginning Wednesday, April 9.
Fall credit class listings can be found online at www.oakton.edu. Most classes begin the week of August 25.
While you're registering for fall, why not enroll in summer classes? Eight-week courses begin Monday, June 9; seven-week courses begin Monday, June 16.
Summer interim classes are from one to six weeks in length; most are offered between the end of spring semester and the beginning of summer session.

Summer class listings may be found online or in the Summer 2014 Credit and Noncredit Class Schedule available at the College campuses in Des Plaines and Skokie.
Students with a current application on file may register online at my.oakton.edu.
For more information about classes, contact Advising Services 847.635.1741 (Des Plaines), or 847.635.1400 (Skokie).
Explore Oakton's Technology Programs
Discover how Oakton's technology programs can put you in the driver's seat to a rewarding career by attending a free Open House on Wednesday, April 9, from 4:30 – 6:30 p.m. (Room A145/152), at the College's Skokie campus, 7701 North Lincoln Avenue.
Explore our wide range of technology programs through lab tours, nanotech and robotics demonstrations, and an overview of the latest Microsoft Office tips.
Learn more about:
Air Conditioning, Heating, and Refrigeration Technology
Automotive Technology
Computer Applications for Business
Computer Information Systems
Computer Science
Facilities Management and Engineering
Fire Science Technology
Manufacturing
Mathematics
Nanotechnology
Supply Chain Management
In addition, get the lowdown on nanotechnology courses at Skokie's Illinois Science + Technology Park, SAP courses and credentials, Windows 8, and HVAC and energy consumption.
Refreshments will be served. Feeling lucky? Participate in a raffle every half hour (winners must be present). Prizes include USB drives, uninterruptable power supplies, and more.
For more information, call 847.635.1690.
Student Creativity Front and Center at Oakton Exhibition
Check out stunning works of art at OakArt 2014, an annual free exhibition now showing at the Koehnline Museum of Art, 1600 East Golf Road, Des Plaines. Through Friday, April 25, the museum will feature paintings, drawings, ceramics, digital art, and photography by talented Oakton art students.
The Koehnline Museum of Art is open 10 a.m. – 6 p.m., Monday through Friday, and 11 a.m. – 4 p.m., Saturday.
For more information, call 847.635.2633 or visit www.oakton.edu/museum.
Athol Fugard's Compelling Sorrows and Rejoicings Comes to Oakton Stage
Athol Fugard's compelling reflection on life, death, and apartheid comes alive at Oakton's Studio One starting this week. Sorrows and Rejoicings runs April 10 – 13, and continues April 17 – 19, at 1600 East Golf Road, Des Plaines.
Wife, lover, and daughter come together in post-apartheid South Africa to mourn the man they all loved – Dawid, a poet who fled the country when the government banned his writing – and then returned home to pass away. This semi-autobiographical play speaks universal truths through ghosts who haunt the characters and seem all-too-real – and fights for some small reconciliation between the twin scourges of racism and exile. In 2011, Fugard received a Tony Award for lifetime achievement.
On Saturday, April 12, at 8 p.m., the Oakton Educational Foundation will sponsor a special performance to benefit the Performing Arts Scholarship Fund. Tickets are $20 and include a post-show reception.
Enjoy a special $5 preview on Thursday, April 10, at 8 p.m.
Regular performances are scheduled:
Friday, April 11, at 8 p.m.
Saturday, April 12, at 2 p.m.
Sunday, April 13, at 2 p.m.
Thursday, April 17, at 8 p.m.
Friday, April 18, at 8 p.m.
Saturday, April 19, at 8 p.m.
Tickets are $10 for general admission; $8 for students and seniors; and $6 for groups of 15 or more. Call 847.635.1900 to purchase.
Musicians Ugochi and Rebel Diaz Headline Oakton's "Creating Justice"
Discover what it means to be a politically engaged artist today and explore the unique possibilities for social transformation and creativity offered by the arts at "Creating Justice: A Celebration of Art in People's Movements." This free symposium, which includes refreshments and dinner, takes place Saturday, April 12, from 1 – 8 p.m., at Oakton's Des Plaines campus, 1600 East Golf Road.
"Creating Justice" will help artists, activists, community organizers, educators, and students learn from each other and develop alliances that strengthen their work. Nicolas Lampert, author of A People's Art History of the United States and a member of the JustSeeds Artists' Cooperative, will present the keynote address.
Featured presenters, panelists, and speakers include:
Donna Blue Lachman, playwright/actress
Sabba Elahi, artist and art educator
Drew Gonsalves, founder of calypso band Kobo Town
Jamil Khoury, founder and director of Silk Road Rising Theater and Video Production Company
Ricardo Levins Morales, artist/activist
Tara Mallen, founder and director of Rivendell Theater
Michael Smith, independent film maker
Featured performers include:
Spoken-word poet Tiffany Traylor
Afro-soul musician Ugochi
Hip Hop group Rebel Diaz
To register and for a full slate of events, visit www.oakton.edu/creatingjustice.
For more information, contact Mohamed Mehdi at mmehdi@oakton.edu.
This event is sponsored by the Department of Philosophy and Humanities, Women's and Gender Studies, the Honors Program, Peace and Social Justice Studies, and the Office of Access, Equity, and Diversity at Oakton.
Oakton Screens Award-Winning Documentary Prodigal Son
What if you became someone new? Filmmaker Kimberly Reed's award-winning 2008 documentary Prodigal Sons explores this question. Take in a free screening at Oakton Community College at 6:30 p.m., Tuesday, April 15, at Oakton's Des Plaines campus, 1600 East Golf Road (Room 1625), and 6:30 p.m., Thursday, April 17, at Oakton's Skokie campus (Room P103).
Reed, born Paul McKerrow, returns home to a small Montana town for her high school reunion, hoping to reconcile with her long-estranged adopted brother, Marc. But along the way she uncovers stunning revelations, including his blood relationship with Orson Welles and Rita Hayworth; intense sibling rivalries; and unforeseeable twists of plot and gender that force them to face incredible trials.
"Prodigal Sons has a deep reserve of high-octane dramatic fuel, but the film is so much more than its astonishing characters or the explosive moments we caught on camera," says Reed, who also directed the documentary that won awards at LGBT film festivals in New York, Copenhagen, and Tampa. "What sets this film apart is its exploration of the universal truths every family grapples with. In the end, it is quite simply about love, and how one family faces challenges and triumphs that no one would have ever imagined."
The screening, sponsored by Women's and Gender Studies at Oakton, will be followed by a discussion and Q & A session. Refreshments will be served.
To learn more about the film, visit www.prodigalsonsfilm.com or contact Kathleen Carot at 847.376.7061 or wgs@oakton.edu.
Oakton Lecture Highlights Bolivia Today 
The administration of Bolivan President Evo Morales – and the social movements that helped pave his way to office – provides inspiration for overcoming problems created by capitalism and climate change. Find out more about this extraordinary leader and his accomplishments at the free lecture, "The Politics of Natural Resources and Indigenous Movements in Bolivia," starting at 11 a.m., Thursday, April 17, at Oakton's Des Plaines campus (Room 1610).
Learn about Morales' rise and the hopes and dilemmas of Latin America's new Left governments. Discover the politics of extractive mining, the gas and oil industries, and the indigenous movements fighting for a better world.
Speaker Benjamin Dangl, doctoral candidate in Latin American history at McGill University, has covered Latin America social movements and politics as a journalist for more than a decade. Author of Dancing with Dynamite: Social Movements and States in Latin America and The Price of Fire: Resource Wars and Social Movements in Bolivia, he currently edits UpsideDownWorld.org, which focuses on Latin American activism and politics.
The lecture is sponsored by Global Studies at Oakton. For more information, contact Katherine Schuster at 847.376.7118 or schuster@oakton.edu.
Launch Your Health Care Career at Oakton
Oakton Community College's campuses in Des Plaines (1600 East Golf Road), and Skokie (7701 North Lincoln Avenue) are packing in plenty of free information sessions focusing on the skyrocketing opportunities in health care.
Radiologic Technology
Monday, April 14, at 5 p.m.
Room 2549, Des Plaines
Nursing
Tuesday, April 22, at 6 p.m.
Room 1550, Des Plaines
Medical Laboratory Technology
Thursday, April 24, at 3 p.m.
Room 1550, Des Plaines
Phlebotomy
Thursday, April 24, at 3 p.m.
Room 1550, Des Plaines
 Pharmacy Technician
Thursday, April 24, at 6 p.m.
Room C111, Skokie
Faculty will be available to discuss course requirements and industry trends at the sessions.
To reserve a spot, visit www.oakton.edu/healthcareers or call 847.635.1700.
Back by Popular Demand: The Midwest's One and Only Six Piano Ensemble Takes the Stage April 26-27
Get your tickets today for the cornerstone of the spring semester – the internationally acclaimed Oakton Six Piano Ensemble! The renowned group will perform two spectacular concerts featuring popular, classical, and ragtime selections at 8 p.m., Saturday, April 26, and 3 p.m., Sunday, April 27, at the College's Footlik Theater, 1600 East Golf Road, Des Plaines.
Conducted and founded by Glenna Sprague, Oakton professor and coordinator of music, the Six Piano Ensemble has amazed and delighted sold-out crowds with its rich layered sound, elaborate orchestral dynamics, sheer power, and virtuosity. Critics from Honolulu to Vienna hail the group as "extraordinary," "unique," and "innovative," and performances generate standing ovations.
The Oakton Six Piano Ensemble will feature some of the most highly acclaimed musicians in the Chicago area, including Viktoriya Gordiyenko, Morton Grove; Beatriz Levi, Northfield; Greg Luberda, Lombard; Marianne Pyster, Chicago; Lina Schaal, Chicago; and Jessica Walker, Des Plaines. Highlights will include rousing renditions of everything from Beethoven's Symphony No. 1 in C Major to Scott Joplin's The Strenuous Life. This is one show you won't want to miss!
Tickets are $17 for general admission; $14 for students and seniors; and $12 for groups of 15 or more. For reservations, call 847.635.1900.