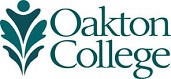 News from Oakton April 15, 2014
Go Green! Participate in Earth Week Activities at Oakton
Go Green during Earth Week, April 19 – 25, at Oakton's campuses in Skokie (7701 North Lincoln Avenue), and Des Plaines (1600 East Golf Road). All activities are free and open to the public.
Enjoy nature and bird walks along the Des Plaines River. Check out a maple syrup demonstration. Take in screenings of environmental documentaries such as The Clean Bin Project, Food, Inc., and Forks Over Knives. Learn the effects of algae, explore energy-reducing technologies, and find out how to conduct green fundraising. Looking to make an immediate impact? Roll up your sleeves and help eliminate invasive garlic mustard or prepare the community garden for the upcoming planting season.
"Oakton's celebration is designed to inspire and educate the community about how we can make every day Earth Day," said Ken Schaefer, Oakton naturalist and groundskeeper.
For more information, or a detailed schedule, visit www.oakton.edu or contact Schaefer at schaefer@oakton.edu.
The Havdalah Ceremony: Distinctions That Matter
Presented by Jewish Studies at Oakton
The Jewish ceremony Havdalah (Yiddish for "separation") marks the transition between the Sabbath and the new week. What does this observance teach us about the Jewish worldview and the nature of ritual behavior? Rabbi Kenneth Berger, D.H.L., considers these questions in "Havdalah: Distinctions that Matter," a free lecture on Thursday, April 24, beginning at 11 a.m. at Oakton Community College's Skokie campus, 7701 North Lincoln Avenue, Room A145/152.
Learn more about this special ceremony, which touches all five senses through the light of a multi-wicked lamp, the heat from its flames, the smell of sweet spices, the taste of wine, and the sound of prayers.
Rabbi Berger received his doctorate in Hebrew letters at New York's Jewish Theological Seminary of America, where he was a visiting assistant professor of liturgy. He served as Rabbi of Congregation Beth Sholom in New Jersey until his retirement. In Chicago, Berger teaches at the Spertus Institute for Jewish Learning, Limmud Chicago, and other adult education settings.
For more information, contact jewishstudies@oakton.edu.
Celebrate STEM at Oakton
Celebrate STEM (science, technology, engineering and math) by attending the USA Science and Engineering Festival – Chicagoland on Saturday, April 26 at Oakton Community College's Des Plaines campus, 1600 East Golf Road (Rooms 1608 and 1610) from 10 a.m. to 2:30 p.m. Bring the whole family for hands-on demonstrations and information about everything from robotics to rockets!
In addition, the College is offering a variety of free SIT-SIMS Simulation Workshops (geared for high school, college, and returning students) from 9 – 10:30 a.m., and 10:45 a.m. – 12:15 p.m., including:
Owl Predation, Rodent Anatomy, and Statistical Analysis
A Sense of Scale: How Small is Small When Working at the Nanoscale?
Supply Chain Management
Tasting Flavors of Nutrition and Dietetics
Alternative Energy
Math on My Mind: The Power of Modeling in Mathematics, Statistics, and Computing
Calculating Daylight Factors
Registration is required for SIT-SIMS at www.oakton.edu/sit-sims by Monday, April 21.

"The goal of this celebration is to expose people to the variety of career opportunities that are out there," said Gloria Liu, coordinator of Oakton's Center for Promoting STEM.

For more information, contact Liu at glorial@oakton.edu or 847.635.1738.
Oakton Takes a Stand Against Violence with 'Take Back the Night Rally'
At least one out of every three women worldwide has been beaten, forced into sex, or abused in her lifetime. In honor of Sexual Assault Awareness Month, Oakton Community College will take a stand against violence with a Take Back the Night Rally and Candlelight Procession, starting at 6 p.m., Tuesday, April 29, at the Main Lobby of the Des Plaines campus, 1600 East Golf Road.
For more than three decades, Take Back the Night, a charitable organization, has focused on eliminating sexual violence in all forms, and thousands of colleges, universities, women's centers, and rape crisis centers have sponsored events across the country.
The Oakton rally will include testimony by victims as well as information about support services available through the College and outside nonprofit agencies.

"In the United States one in four college women and one in six college men will be raped or experience attempted rape," said Karishma Brownlee, Oakton's coordinator for the Office of Access, Equity, and Student Rights. "This event is about empowering people who have experienced sexual violence directly or indirectly in their lives to break through the silence and not feel alone."
For more information, contact Brownlee at 847.635.1751 or kbrownle@oakton.edu.