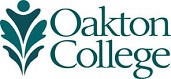 News from Oakton April 22, 2014
Summer/Fall Openings Available at Oakton's Early Childhood Education Centers
Open up a world of wonder for your child at Oakton's Early Childhood Education Centers! Currently, the ECE Centers (1600 East Golf Road, Des Plaines, and 7701 North Lincoln Avenue, Skokie) have limited openings for summer classes and the approaching 2014-15 school year.
The Centers, licensed by the Illinois Department of Children and Family Services, and accredited by the National Association for the Education of Young Children, offer full-day and half-day programs for children ages 2 – 5. Experienced teachers provide high-quality care and education with an innovative curriculum that offers opportunities for children to learn through imaginative play, explore concepts, and discover the connections in the world around them.
"The most rewarding aspects of our ECE Centers are seeing children learn, share, and make friends," said Yvonne Kostic, site coordinator at Oakton's Skokie ECE Center. "Whether creating art, singing, listening to stories, or exploring the outdoors our activities related to literacy, math, science, music, and art meet children's natural curiosity and motivation to learn."
Sign up for the following programs:

Des Plaines campus
Full-day program for 2 – 5 year olds.
Contact Nora Rucker at 847.635.1840 or nrucker@oakton.edu.
Skokie campus
Full- and part-day programs for 3 – 5 year olds.
Contact Kostic at 847.635.1441 or kostic@oakton.edu.
Learn more about Oakton's ECE Centers by visiting www.oakton.edu/ececenter.
Never Forget: Oakton Observes Holocaust Remembrance Day
During the Holocaust (Greek for "sacrifice of fire"), approximately six million Jews were systematically persecuted and murdered by the Nazi regime and its collaborators. Oakton observes this global tragedy with moving presentations in honor of Holocaust Remembrance Day from 11 a.m. – 12:15 p.m., Tuesday, April 29, at the Skokie Campus, 7701 North Lincoln Avenue (Room P104). Sponsored by Jewish Studies at Oakton with a generous grant from Oakton's Educational Foundation, all events are free and open to the public.
Listen as Holocaust survivors, including Stella Sokolovskaya and Yakov Zakon, founders of the Evidence of Holocaust Association, share their harrowing experiences; screen a short documentary; and view Oakton alumna Ola Culbertson's moving photos of Auschwitz, which tell the story of those who lost their lives at the concentration camp.
"Anyone interested in issues of social justice, war, genocide, and ultimately, hope, survival, and strength should attend this event," said Wendy Maier-Sarti, Oakton professor of history and coordinator of Jewish Studies. "Precious few Holocaust survivors remain and it's important that future generations learn their stories."
For more information, contact jewishstudies@oakton.edu.
Oakton's Juried Art Exhibition Seeks Entries Focusing on Desire
Professional artists who identify as women are invited to submit entries in all media to Oakton Community College for Gendering Desire: Liberation, Power, and Pleasure. This juried art exhibition, sponsored by the Koehnline Museum of Art and Women's and Gender Studies (WGS) at Oakton, will run October 2 – 24. Entries are due by Tuesday, July 29. Entry is free.
Oakton's annual WGS exhibition is one of the region's premier art events, attracting hundreds of participants. Themes focus on issues and ideas involving women and the feminine; this year's exhibition focuses on the ways gender influences desire.
From food to the erotic, desire takes many different forms, and gender is implicated in the process, which raises a host of provocative questions. How does gender and sexuality – and the power structures inherent in the construction of these identities – affect our experiences of passion and pleasure? How do we experience passion and pleasure beyond the sexual? Can rigid binaries of male/female, gay/straight be transformed into a more fluid, flexible, liberated experience of desire? Submissions must communicate how we express and experience pleasure and desire in the broadest sense, but also how differences of gender and sexuality difference may or may not affect our intimate lives and sexual relationships.
Here's what you need to know:
Artists may submit only one original work for consideration.
Works must be submitted on a compact disc as a JPEG image with a resolution of at least 300 dpi.
The CD must be labeled with the artist's name, title of work, date, and medium. It also should contain an artist statement/biography in narrative form as a Microsoft Word document not exceeding 150 words (no resumes). The statement should refer to the specific artwork submitted.
Download the prospectus for complete guidelines.
Submit entries to: Gendering Desire: Liberation, Power, and Pleasure Exhibition, Koehnline Museum of Art, Oakton Community College, 1600 East Golf Road, Des Plaines, IL 60016.
For more information, contact Nathan Harpaz at 847.635.2633 or nharpaz@oakton.edu.