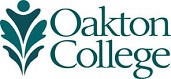 News from Oakton April 29, 2014
Explore Iran "From Miniskirts to Hijab"
Find out what it was like growing up Jewish in pre- and post-revolutionary Iran at the free lecture "From Miniskirts to Hijab," Thursday, May 1, at 11 a.m., at Oakton's Skokie campus, 7701 North Lincoln Avenue (Room A145/152).
Oakton alumna Jacqueline Saper, C.P.A., gives her unique perspective as the daughter of an English Ashkenazi mother and a Persian Sephardic father. Follow her journey as a teenager in Imperial Iran, a newlywed in Revolutionary Iran, and a mother in the Islamic Republic of Iran.
Saper received her bachelor of science degree in business from Northeastern Illinois University and has spent most of her career in synagogue management and religious education. Fluent in Farsi and English, she currently works as a translator and interpreter.
This lecture is sponsored by Jewish Studies at Oakton with a generous grant from Oakton's Educational Foundation.
For more information, contact jewishstudies@oakton.edu.
Oakton's Rabbit Hole Explores Grief's Depths
How do you survive when your child is gone? Parents Becca and Howie face the aftermath of their son's sudden death and search for a way out of the darkness in the staged reading Rabbit Hole, running at Oakton's Studio One, 1600 East Golf Road, at 8 p.m., Saturday May 3, and 2 p.m., Sunday, May 4.
Seemingly a reflection on loss, this Pulitzer Prize-winning script and Tony Award-nominated play takes us further down the rabbit hole to explore the depths of grief. Time doesn't necessarily heal all wounds and these devastated parents find that their pain only gets harder to bear as each seeks a way up, out, and toward each other.
Tickets are $8 for general admission. Call 847.635.1900.
Spring Musical Celebration Comes to Oakton
You don't need a musical bone in your body to enjoy the Noteworthy Festival, an annual melodious celebration that ushers in spring at Oakton's Footlik Theater, 1600 East Golf Road. Concerts showcase the College's talented student performers and outstanding music faculty.
Guitar Recital
Sunday, May 4, 2 p.m., $3 general admission
Fond of five-finger flicking? Don't miss this musical masterpiece, coordinated by Yale School of Music alumnus Tom Clippert. Enjoy solos, duets, and selections from the Oakton Guitar Ensemble. This concert guarantees something for all fans of classical and contemporary guitar music.

String Ensemble
Monday, May 5, 8 p.m., $3 general admission
Led by Daniel Golden, instructor of music, Oakton's String Ensemble is enjoying its third year as one of the College's most diverse musical ensembles. Performing a wide range of string selections, these gifted musicians always leave the audience wanting more with their skill and showmanship.

Vocal Recital
Wednesday, May 7, 8 p.m., $3general admission
Voice students directed by Eileen Berman, a professionally performing member of Oakton's music faculty, display their talent for bright notes and dazzling tunes. Don't miss Oakton's only recital that features Broadway and classical favorites!

Choral Recital
Thursday, May 8, 8 p.m., $3 general admission
Eileen Berman returns for a second night of vocal virtuosity with the crowd-favorite Oakton Choir. Classical choral pieces and modern songs combine to create an enjoyable evening of song and voice.

Jazz Invasion
Friday, May 9, 8 p.m., $5 general admission, $3 students and seniors
This fitting finale of the Noteworthy Festival delights crowds with its jazz classics and big band hits by Oakton's Jazz Ensemble, the College's original musical group led by Robert Evans. What a way to welcome spring!
Go behind the musical scene at free Take Note Conversations prior to the String Ensemble and Jazz Invasion concerts at Oakton's Performing Arts Center lobby. These pre-concert discussions provide an inside scoop on featured pieces.
For tickets, call the Oakton Box Office at 847.635.1900.
Find out What Makes Oakton Unique at a Campus Visit
Discover why Oakton is the ideal place to start or continue your college education by attending a campus visit on Tuesday, May 6, at 6 p.m., at the Skokie campus, 7701 North Lincoln Avenue (Room P103-104).
Sponsored by the Office of Student Recruitment and Outreach, the visit will feature information about admission, career and transfer programs, financial aid, student services, and extracurricular activities. Oakton faculty, administrators, staff, and students will be available to answer questions.
Oakton offers associate's degrees and certificate programs for students planning to move on to four-year colleges or universities, as well as those preparing for employment in a variety of careers. Accredited by The Higher Learning Commission of the North Central Association of Colleges and Schools, the College is recognized by the Illinois Community College Board and is a member of the American Association of Community Colleges.
To reserve your seat, call 847.635.1835 or visit www.oakton.edu/visit.


No Bones about It – Plucked Chicken Press Tribute Worth Visiting
The Koehnline Museum of Art, 1600 East Golf Road Des Plaines, pays homage to a beloved local area painter, printer, and poet with the opening of Tribute to Will Petersen and the Plucked Chicken Press on Thursday, May 8.
In 1978, Petersen founded the Plucked Chicken Press, once the Chicago area's leading lithographer. Petersen's reputation as a master printer attracted many of the city's prominent artists, and Plucked Chicken thrived until his death in 1994. Now, two decades after Petersen's passing, the Museum acknowledges his legacy with a new portfolio of prints produced by his friends and colleagues, and a selection of lithographs from the Koenhline's collection.
Enjoy a public reception on opening night from 5 – 8 p.m. The show runs through Thursday, June 19.
The Koehnline Museum of Art is open 10 a.m. – 6 p.m., Monday through Friday, and 11 a.m. – 4 p.m., Saturday. Please note: May 30 – June 19, the Museum will be operating under its summer hours, Monday – Thursday, 10 a.m. – 7 p.m.

For more information, call 847.635.2633, or visit www.oakton.edu/museum.