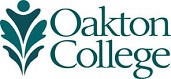 News from Oakton July 8, 2014
Gendering Desire: Deadline Approaching for Oakton's Juried Art Exhibition
Don't miss the chance to showcase your work at one of the leading exhibitions of women's art in the Midwest! Entry deadline for Oakton's Gendering Desire: Liberation, Power, and Pleasure is Tuesday, July 29. Artists self-identifying as women are encouraged to submit relevant pieces for this juried exhibition, co-sponsored by the College's the Koehnline Museum and Women's and Gender Studies at Oakton. Entry is free; the show runs October 2 – 24.
Oakton's annual WGS exhibition attracts hundreds of participants and patrons. Themes focus on issues and ideas involving women and the feminine; this year's exhibition focuses on the ways gender influences desire.
From food to the erotic, desire takes many different forms, and gender is implicated in the process, which raises a host of provocative questions. How does gender and sexuality – and the power structures inherent in the construction of these identities – affect our experiences of passion and pleasure? How do we experience passion and pleasure beyond the sexual? Can rigid binaries of male/female, gay/straight be transformed into a more fluid, flexible, liberated experience of desire? Do women really love chocolate more than men?
Submissions must communicate how we express and experience pleasure and desire in the broadest sense, but also how differences of gender and sexuality difference may or may not affect our intimate lives and sexual relationships.
Here's what you need to know:
Artists may submit only one original work for consideration.
Works must be submitted on a compact disc as a JPEG image with a resolution of at least 300 dpi.
The CD must be labeled with the artist's name, title of work, date, and medium. It also should contain an artist statement/biography in narrative form as a Microsoft Word document not exceeding 150 words (no resumes). The statement should refer to the specific artwork submitted.
Submit entries to: Gendering Desire: Liberation, Power, and Pleasure Exhibition, Koehnline Museum of Art, Oakton Community College, 1600 East Golf Road, Des Plaines, IL 60016.
For more information, contact Nathan Harpaz at 847.635.2633 or nharpaz@oakton.edu.


Journey through Music History at Oakton
Explore how music from different eras continues to influence compositions today in a fall class offered at Oakton Community College.
Music Literature and History (MUS 236) examines the development of music in the Western world from its origins to the present. Focus on the musical styles, literature, and concepts from different periods. As an added bonus, treat your ears to music from a variety of styles.
This 16-week course meets 12:30 – 1:45 p.m., Tuesdays and Thursdays, starting August 26, at Oakton's Des Plaines campus, 1600 East Golf Road.
Course credit is approved for transfer by the Illinois Articulation Initiative.
For details contact Glenna Sprague, professor of music, at 847.635.1905 or gsprague@oakton.edu.