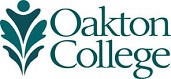 News from Oakton July 15, 2014
OMG! Enjoy a Night of Improv at Oakton
Come prepared to have your funny bone tickled during A Night of Improv on Thursday, July 24, at Oakton's Des Plaines campus.
Oakton's crazy, wild, and hilarious improvisation troupe the OMG Players will base skits on suggestions from the audience. Admission is free!
Founded in 2011 by David Nadolski, a Second City Conservatory graduate, OMG has appeared at Oakton as well as Comedy Sportz in Chicago, the Laughing Chameleon in Glen Ellyn, and the Laugh Out Loud Theater in Schaumburg.
Be ready to roll in the aisle starting at 7:30 p.m., at 1600 East Golf Road (Room 1604).
For more information, contact Dan Cunningham at dcunning@oakton.edu or 847.635.1897.
Oakton's Play On Features Midwest Community College Playwrights
Catch rising theater talent at Play On, a Chicago-based playwriting festival, July 29 – 31, at Oakton's Studio One.
Play On, now in its sixth year, features six original one-act plays written and directed by community college students, starting nightly at 8 p.m.
"Play On is an amazing opportunity to enjoy new, young voices of theater," says Patti Interrante, Oakton professor of speech and theater and the festival's co-founder. "None of these plays have ever been produced before, and we're thrilled to support talented playwrights by bringing their creations to life."
This year's selection of 10-minute plays includes:
Side Effects by Alice Ravenswood (Oakton)
Two young patients meet at a hospital and begin a friendship that examines trust, truth, comfort, and hope.
Robbery by Voyo Gabrilo (Oakton)
The marriage flame is rekindled when a couple is shaken out of their staid, familiar routine.
Infinity Plane by Tom Wojcik (College of DuPage)
The Infinity Plane, "which can only be accessed from turning reality inward on itself," suffers a brutal war between the Master of Darkness and the Lord of Pizza Hut in this intergalactic comedy.
Acting Like an Adult by Ryan Hartson (Elgin Community College)
Laura is looking forward to getting married and settling down. And so does her fiancé, John....until their old college friend shows up.
A Bunch of Little Pieces by Betty Williams (Kennedy King College)
A clash between father and son, a sibling rivalry, and a husband's revelation...is one family strong enough to survive, or will it break apart?
Untitled by Caitlyn Woods (College of DuPage)
How does a playwright overcome writer's block?  This author has a unique process.
Tickets are $10 for general admission and $5 for students and seniors – to purchase call 847.635.1900. Proceeds benefit the Performing Arts Scholarship Fund.
Studio One is located at 1600 East Golf Road, Des Plaines.
Summer Concert at Oakton: the "Art of Cool"
Experience the "art of cool" and easy living as Oakton's award-wining Jazz Band takes the stage on Wednesday, July 30, at the Footlik Theater in Des Plaines.
Enjoy toe-tapping big band hits from the last 60 years of American jazz under the direction of Robert Evans. An accomplished performer, clinician, and conductor throughout Illinois, Evans previously served as director of bands at LaSalle-Peru and Homewood-Flossmoor High Schools. 
General admission tickets are $5, and $3 for seniors and students. To get yours, call the Oakton Box Office at 847.635.1900.
Oakton's jazz recital starts at 8 p.m., at 1600 East Golf Road.