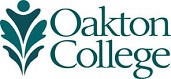 News from Oakton July 22, 2014
"Fall" for Oakton's New Offerings
Enhance your knowledge of manufacturing and electronics; learn new office skills; or advance your design skills through new offerings available this fall semester at Oakton Community College.
Innovative programs include: Mechatronics Technology Degree (60 credit hours); Mechatronics Technology Certificate (38 credit hours); and Mechatronics Supply Chain Certificate (12 credit hours). Gain the skills needed to work with automation equipment, industrial controls, and basic robotics.
Digital ERP Using SAP Certificate (15 credit hours). SAP (Systems, Applications, and Products in Data Processing) is a leading provider of Enterprise Resource Planning (ERP) software. Achieve a better understanding of how decisions in purchasing and materials management, operations planning, and information systems play a role in the success of an organization as a whole.
Revit – Building Information Modeling (BIM) Certificate (12 credit hours). Revit is BIM software that allows users to design with three-dimensional modeling and two-dimensional drafting elements. Gain hands-on training to measure quantities and identify properties of building components.
SolidWorks Certificate (nine credit hours). Acquire practical experience using SolidWorks, a three-dimensional computer aided program that assists mechanical engineers with designing products.
General Office Certificate (nine credit hours). Master the skills you need to become a general office clerk, office assistant, office clerk, receptionist, or information clerk.
Fall semester courses begin Monday, August 25. Find fall course listings at www.oakton.edu or in the Fall 2014 Credit and Noncredit Class Schedule available at Oakton's campuses in Des Plaines (1600 East Golf Road) and Skokie (7701 North Lincoln Avenue).
Register in person at either campus – Monday through Thursday, 8:30 a.m. – 7 p.m. – Oakton's current summer hours. Students with an existing application may register online at my.oakton.edu.
For more information about classes, contact Advising Services at 847.635.1741 or 847.635.1400.