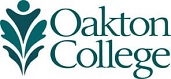 New Trier alumnus leaves business competition legacy at Oakton
(June 8, 2017) When Brandon Loyfman of Glencoe was at New Trier High School, he was so involved in tennis and football that he did not think about what came next. While he considered his options, he decided to enroll in a summer marketing course at Oakton Community College after the tennis state finals and high school commencement. Loyfman was so impressed with his class and professor that he enrolled for the fall and stayed for two years, earning an associate degree with honors in May 2017.  
Without the intense competition of sports in his life, Loyfman focused his energy at Oakton on academics and leadership skills.  
"I took my first class in marketing and learned that business could be every bit as competitive as sports," he explains. "Although I was not a great student in high school, I learned at Oakton that education is a story that you write yourself. You can decide where you're going and how you're going to get there. Oakton opened my eyes to countless possibilities."
Discovering that the best way to get the most out of college was to get involved with clubs and volunteer activities, Loyfman joined the Speech and Debate Team, became president of the Marketing Club and got involved in Student Government, Habitat for Humanity, UNICEF Children's Day and Oakton's Day of Service. Then, when a fellow student told him about an organization that helped put the 'competition' in business education, Loyfman founded a new business competition club at Oakton. He and fellow student Patryk Swietek contacted Distributive Education Clubs of America (DECA), an international student organization dedicated to promoting the strategies and ethics of business with chapters at high schools, colleges and universities.  
"DECA sounded like a great challenge, so after learning the ropes from the local DECA representative, Jeff Collins, we recruited students and started the Oakton chapter," Loyfman says.
Together with Swietek, they recruited 15 teammates and held one-hour "trainings" once a week, similar to athletic practices.  
"We would watch 'game tapes'—YouTube videos of top college teams competing at DECA events, examine business case studies and develop and review multiple solutions to the issues," Loyfman says. "During a competition, you only get 30 minutes to review a case and come up with a solution, so you need to be sharp."
As team co-captain, Loyfman learned to network with, motivate, organize and lead his teammates. Their first competition was a five-team event featuring upper classmen from four universities—Northern Illinois University, Illinois Wesleyan University, Millikin University and host DePaul University. Oakton teams placed among the top three in three of the six events, and the sports marketing team of Brandon Loyfman and Kyle Hernandez captured first place.
While attending Oakton, Loyfman managed several of his father's restaraunts. This spring, he accepted the position of chief operating officer at Fly Plumbing of Wheeling. Loyfman is taking a working year to practice his business skills while growing, reorganizing and franchising Fly, a thriving service company. He has his sights set on returning to school for his bachelor's degree in finance at either Northwestern University or Loyola University Chicago.