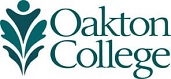 Oakton's Habitat for Humanity Club aims to raise $300K for the homeless
(Sept. 20, 2017) Oakton's Habitat for Humanity Campus Chapter is seeking to raise $300,000 Oct. 1- 6, to assist those without shelter. This year will mark the seventh time Oakton's Habitat chapter has hosted a Shantytown project at either its Des Plaines or Skokie campus, and the organization will call attention to homelessness and disaster by filling the Des Plaines campus courtyard, 1600 E. Golf Road, that week with makeshift shanties built from discarded materials.
That emphasis is applauded by Chief Executive Officer of Habitat for Humanity International Jonathan Reckford.
"This year's theme of disaster-induced homelessness is especially fitting, given the damaging hurricane season in the U.S. and the Caribbean, the earthquake in Mexico and the monsoon rains and extensive flooding in Asia," Reckford says. "Housing will be a critical need for thousands of affected families. The money raised by Oakton's chapter will make a difference in so many people's lives and help them rebuild for a brighter future."
According to Chief of Police and Emergency Management Marvin Bornschlegl, advisor to the college's Habitat chapter, money raised will be divided equally between Habitat for Humanity Lake County (Oakton's local affiliate), Habitat for Humanity's Disaster Response program and for Habitat for Humanity of St. Joseph County, Ind., to sponsor the 2018 Jimmy Carter Work Project that seeks to build 20 new homes.
"Sometimes people are hesitant to make donations because of the concern of where the money will go," Bornschlegl says. "All money will definitely go to assist people who are in need."
Bornschlegl realizes he's setting a lofty goal but is confident the amount will be raised, if not exceeded.
"There's approximately 8,000 students at Oakton," Bornschlegl adds. "If each person donates $10 and contacted friends, families and neighbors about the fundraiser, we could possibly triple our goal. A lot of smaller donations can get us to the end goal just as sufficiently as one large donation."
In honor of the Oct. 2 World Habitat Day, Oakton students will spend the night in their shanties to raise funds for Habitat for Humanity. Habitat for Humanity Lake County Marketing Director Tim Biondo is scheduled to speak to Oakton students at 2 p.m. in the Des Plaines campus student center. "Change for Change" collection cans will be located outside the temporary shelters to take collections. Additional speakers are scheduled throughout the week.
The public is also encouraged to make contributions with cash or checks payable to Oakton Community College Habitat for Humanity that can be dropped off at the Office of Student Life at either campus.
For questions or to find out more about making a donation, contact habitat@oakton.edu.