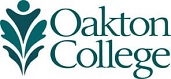 Looking to get in the game? Start here!
Spend two years at Oakton and you'll join a distinguished legacy of men and women who chose Oakton as their first college and participated in a distinguished intercollegiate athletics program. The majority of student athletes find Oakton the perfect vehicle to transfer to Division I, II or III colleges and universities across the country. Student athletes have gone on to play for Penn State, Purdue University, University of Illinois, University of Wisconsin, Northern Illinois University, Tennessee State University and Texas Christian University, to name a few.
Through intercollegiate competition, Oakton athletes have the opportunity to grow in self-esteem, interpersonal relationships and academic achievements. Oakton competes in men's and women's golf, women's volleyball, men's and women's cross-country, men's and women's soccer, and women's tennis in the fall; men's and women's basketball in the winter; and men's tennis, baseball, and women's softball in the spring. The college also offers men's and women's indoor/outdoor track and marathon as nonconference sports.


Athletic Training Services provided by: