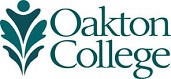 Under seasoned community college coach Bill Fratto, the Raiders have built a winning tradition and gained national prominence. With Fratto's guidance, dozens of players have been named all-conference and all-region selection and advanced to compete at NCAA Division I, II and III institutions. In 2010, the Raiders recorded a 42-win season and advanced to the NJCAA Region IV Championships.
Oakton Baseball Team's Winter Home
The Dome at the Ballbark
Rosemont, IL
Announcements
Head coach Bill Fratto (403-211), now in his 12th season, has built a winning tradition at Oakton, and likes the mix of his new recruits and returning players.
Brandon Nowak is the latest among more than 30 players recruited to play Division I baseball during Coach Fratto's tenure at Oakton.
Coaches
Bill Fratto
Head Coach
John Guarnaccia
Assistant Head Coach
John (Troy) Barton
Pitching Coach
Michael Scala
Hitting Coach
Max Reising
Assistant Coach
Dan Dellaria
Assistant Coach