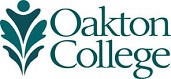 Hoop dreams and education goals come true in Oakton's Women's Basketball program with a long history of producing players who continue their athletic careers at four-year colleges and universities.
Coach Rauschenberg and Assistant Coach Waller teach fundamentals first, creating a skilled team that comes together to challenge opponents from start to finish for the win.
Each winter, the Division II, Women's Basketball Team plays top programs in the Chicagoland area competing in Region IV of the NJCAA and the Illinois Skyway Collegiate Conference. Official practice begins early October at Oakton's Des Plaines campus, and competition runs November through February.
Play to compete. Learn to succeed. Earn a degree. Chase your dream.
Announcements
Rauschenberg, who honed her basketball skills playing at Maine South led the Owls to the Illinois Skyway Collegiate Conference title in her first season as head coach.
Gonzalez averaged 17.3 points and 6.4 rebounds per game, shooting 42.1 percent from the field (96-228).