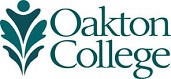 Student Life
There's more to college life than attending classes and studying for exams. It's also important to meet new people, explore your interests through clubs and other activities, or even take on a leadership role. That's why Oakton Community College offers an extraordinarily rich array of opportunities to stay active, healthy, and engaged. Find out more at the Office of Student Life.
Announcements
Des Plaines, Skokie
Financial aid professionals will provide free assistance in completing this financial aid application.
Des Plaines
Tuesday, Oct. 25, 2 p.m. Filmmaker Richard Shpuntoff will be present for a post-screening conversation.
Des Plaines
Wed., Oct. 26, 10 a.m. - 1 p.m. Open to everyone. Sponsored by Advising, Transitions, and Student Success.
Oakton's student newspaper (OCCurrence) is available online.