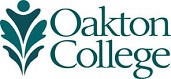 Student Life
There's more to college life than attending classes and studying for exams. It's also important to meet new people, explore your interests through clubs and other activities, or even take on a leadership role. That's why Oakton Community College offers an extraordinarily rich array of opportunities to stay active, healthy, and engaged. Find out more at the Office of Student Life.
Announcements
Des Plaines, Skokie
There's still time to register for fall.
Skokie
Leadership Zombie Escape
Wednesday, Oct. 19, 5-8:30 p.m. Registration required. Free transportation available. Call 847.635.1699 or email studentlife@oakton.edu.
Des Plaines, Skokie
Nearly 1,100 Oakton students were recognized for their academic achievements in the fall 2015 semester with President's Scholar honors.
Oakton's student newspaper (OCCurrence) is available online.