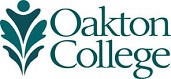 Articulation Agreements
Oakton Community College has several articulation (transfer) agreements with four-year colleges and universities throughout Illinois. Two such agreements are 2+2 Agreements and Dual Admission Agreements.
2+2 Agreements allow students to take two years of prescribed course work at Oakton, transfer these credits to a four year college or university, and then complete the last two years of a specified bachelor's degree program at the transfer institution.
Dual Admission Agreements allow students to be simultaneously accepted into Oakton and their intended four-year institution. Typically these acceptances occur at the beginning of the student's freshman year. Students  must take their first two years of course work at Oakton and then are guaranteed admission to their intended four-year institution provided certain academic requirements are met (i.e., a minimum 2.0 GPA).

Note: Dual Admission Agreements may guarantee admission into the intended four-year institution, but do not guarantee admission into a specific major.
For more informaton, please contact an academic advisor.