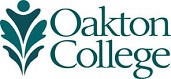 Placement Test Schedule
Fall 2017
New students to the college should submit an application with the Enrollment Center before testing. Enrollment staff will guide you and help you understand which placement tests, if any, you need to take. For more information on admission processes go to the Oakton website and click on the Admission link.
What tests are available?
There are three placement exams:  Reading, Writing and Math. Keep reading for specific information about the tests and how to prepare for them.
When and Where can I take them?
You do not need to make a reservation to take a test and you can test at either campus. Please realize you may not be able to complete all the tests in one session.
Placement tests can be taken in the Testing Center at either campus. The schedule is below. Please be aware that the Testing Centers may become very busy during peak times. In those situations, we may not be able to give a placement test as current students who require exams for classes will have first priority. Placement tests aren't given during finals because of the increased volume of classroom testing.
Skokie Campus Testing Center: Room A135
Des Plaines Campus Testing Center: Room 2409
Aug 21 – Dec 9

Mon – Thurs 8:00 a.m. – 8:00 p.m. *
Friday: 8:00 a.m. – 4:00 p.m. *
Saturday: 10:00 a.m. – 2:00 p.m. *

Campus closed:
Monday, September 4 – Labor Day
Friday & Saturday, November 10 & 11 – Veterans' Day
Thursday - Saturday, November 23 – 26 – Thanksgiving Recess

Dec 11 – Dec 16

Finals – No placement testing in the testing centers

Dec 18 – Dec 22

Mon – Fri: 9:00 a.m. – 4:00 p.m. *

* Please note that testing ends 10 minutes before closing to allow staff time to shut down the lab.
Please allow 24 – 48 hours for Reading and Math results to be posted and allow a week for WSAT (Writing) results to be posted.
What do you need on the day of the test?
Bring a photo ID
Know your Oakton website login
(your username and password)
Know your Oakton ID number (B#)
Preparing for the Tests
The results of these tests are important. Math and English tests determine appropriate course placements – whether a student can start taking college-level courses, or if it is necessary to first take developmental courses. You cannot fail these tests. English test results are valid for three years and math test results are valid for two years. Below is information about the tests and links to preparation information on the Oakton website. Answers to frequently asked questions can be found on the Placement Test Preparation FAQs page.
Reading
The Test:
ACCUPLACER (computer-based test)
Preparation Information:
English Placement Test Preparation
Writing
The Test:
Essay (Handwritten or using Microsoft Word, if a computer is available) Time Allotted: 75 minutes
Preparation Information:
Specific testing strategies, sample questions and answers can be found on the
Overview & Strategies - WSAT page.
You can take a Reading or Writing test a second time, but no more than 2 times in 12 weeks.
Math
The Test:
ALEKS (computer-based test)
This test is untimed – allow 1 – 2 hours for each exam
Preparation Information:
Math placement test materials are accessible via the ALEKS Prep and Learning Modules. These modules are available AFTER the test is taken once. Students have the ability to retake the math placement test up to four additional times within a year to improve placement.
It is required to work in the Prep and Learning Modules for a specific amount of time prior to each assessment to increase success.
It is highly recommended that students take math placement tests as early as possible so there is enough time to work through the learning modules and test again before registering. Many students have changed their placement by one level OR MORE because they took the time to retest. Find more preparation information at Placement Test Preparation. If you have any questions about the ALEKS test or retesting, contact aleks@oakton.edu. If you have questions about your math placement, contact mathplace@oakton.edu.
Need an Accommodation?
Students who currently receive or intend to receive accommodations to complete a test should be in contact with the Access and Disability Resource Center at 847-635-1759 or accessdisability@oakton.edu prior to testing.
For more information, refer to our Frequently Asked Questions.