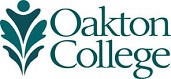 Testing Services
The Testing Center administers the following for new and continuing students:
Writing, Reading and Math placement tests
Tests for online courses
Excused absence tests
Constitution tests
Contracted CLEP tests
Note: The Testing Center will not be administering CLEP exams from February 27 through May 15.
Contracted Kryterion tests (by appointment at the Skokie testing center)
The Testing Center also honors ADRC accommodations.
Students should be aware that the academic integrity policy applies in the Testing Center.
Spring Testing Center Hours
Des Plaines Campus
Monday - Thursday: 8 a.m. - 8 p.m.
Friday: 8 a.m. - 4 p.m.
Saturday: 10 a.m. - 2 p.m.
Sunday: closed
Starting February 28, the Des Plaines Testing Center will be temporarily relocated to room 2207.

Skokie Campus
Monday - Thursday: 8 a.m. - 8 p.m.
Friday: 8 a.m. - 4 p.m.
Saturday: 10 a.m. - 2 p.m.
Sunday: closed