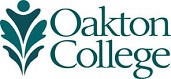 Facilities Master Plan
In December 2010, Oakton's Board of Trustees approved a $68.5 million five-year Facilities Master Plan for the College. The goal of the plan is to provide a campus environment that improves the student experience and offers students opportunities for success.
An outgrowth of "Change Matters," the College's 2008-2012 Strategic Plan, this facilities plan will add more than 93,000 square feet to the Des Plaines campus. Plan implementation is expected to provide nearly 2,000 new jobs and add more than $130 million to the local economy.
Plan highlights include:
A state-of-the-art Science and Health Careers Center.
An Enrollment Center integrating admission, advising and counseling, financial aid, registration, and records.
A Student Gathering Center.
Classroom improvements.
Infrastructure improvements and student enhancements – from roof replacement and parking lot upgrades to a high-speed WiFi expansion.
Sustainable building features in line with Oakton's strategic commitment to creating a Green College.
Facilities Master Plan Timeline

2011 to 2014
Science and Health Careers Center
2013 to 2014
Enrollment Center at Des Plaines
Student Gathering Center
2011 to 2016
Classroom Remodeling
Infrastructure Projects