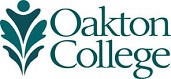 Infrastructure and Student-Related Improvement Projects
Infrastructure is a major component of the Facilities Master Plan. Project implementation will take place over the entire five-year time frame and will impact site and building envelopes, as well as public and facilities space within the buildings of both the Des Plaines and Skokie campuses.  The list below will be refined over time, but projects are likely to include:
Central plant improvements
Building automation systems on both campuses
Telephone System and WiFi/cell phone access
Lower level remodeling
Parking lot improvements
Remodeling vacated spaces
Improvements to Oakton's central plant and building automation systems will significantly reduce energy use and costs. Here are the details:
The College is replacing three 30-year old chillers that air condition the Des Plaines campus. The new chillers will increase energy efficiency by 35 percent and will cool not only the current building, but the new Science and Health Careers Center -- with no net increase in energy usage or cost.
The current cooling tower at Des Plaines will be replaced by two towers. The primary tower will use significantly less water and run only during the warmer months. Three underground tanks will store roof rainwater and will be tapped first for cooler water -- further reducing the use of potable water. A second, smaller year-round tower will cool the Computer Center.
New, state-of-the-art building automation systems will replace the 15-year-old systems at Des Plaines and Skokie. Generally, such systems reduce energy use by 10 percent.
Oakton anticipates that the changes listed above -- combined with a shift to natural gas fuel for the College's boilers -- will reduce annual energy costs by nearly $240,000. The College is seeking grant monies to fund a portion of the central plant and building automation projects.

WiFi Access:
In order to provide wireless networking in all classrooms, public areas, and offices, in 2012 the College put in place a new high speed 802.11n Wifi network using 190 access points at both the Des Plaines and Skokie campuses.
Facilities Master Plan Timeline

2011 to 2014
Science and Health Careers Center
2013 to 2014
Enrollment Center at Des Plaines
Student Gathering Center
2011 to 2016
Classroom Remodeling
Infrastructure Projects