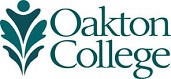 Professional Partners
Architect
Legat Architects, lead architect for the Facilities Master Plan, played an instrumental role in the planning process and continues to work closely with Oakton during the implementation phase.. Founded in 1964, Legat enjoys a long list of education clients - including 22 Illinois community colleges. Eighty percent of Legat's professional staff is Leadership in Engineering and Environmental Design (LEED) certified, and members of the Oakton project team have been employed with the firm from eight to 30 years. The winner of 68 architectural awards, Legat has developed master plans for 13 Illinois Community Colleges including:
Blackhawk Community College
City Colleges of Chicago
College of Lake County
Harper College
Illinois Central College
Illinois Valley Community College
Kankakee Community College
McHenry County College
Morton College
Prairie State College
In designing the Science and Health Careers Instructional Building, Legat Architects worked with consulting architects Harley Ellis Deveraux, which also designed science labs for Baylor University, San Diego City College, University of Cincinnati, University of Michigan, and Wayne State University. 
Construction Manager
Turner Construction serves as construction manager for the major components of the Master Plan.  During the last decade, Turner has built more than five million square feet of higher education facilities in Illinois. The team of Turner professionals working with Oakton is the same team currently completing a six-year Master Plan at Waubonsee Community College - including a new science building and a new student center which includes an Enrollment Center and Student Union.

If you are interested in bidding on any of the Master Plan projects, please contact Brad Booker at Turner Construction.
Financial Partners
To ensure solid financial management during Master Plan implementation, Oakton engaged William Blair & Company as its underwriter; PMA Securities, Inc. as its financial advisor; and Chapman and Cutler as bond counsel for the anticipated issuance of bonds in conjunction with funding the Master Plan. 
Founded in 1935, William Blair & Company has offices around the world and is consistently recognized for exceptional execution and client focus.  PMA Securities, Inc. has served Illinois community colleges, school districts, and municipalities as a trusted advisor on cash flow and investments for more than 25 years. The College also works with PMA on its investment portfolio and is most pleased with their level of service. Chapman and Cutler, founded in 1913, is one of the nation's preeminent law firms in the field of state and municipal finance. 
Facilities Master Plan Timeline

2011 to 2014
Science and Health Careers Center
2013 to 2014
Enrollment Center at Des Plaines
Student Gathering Center
2011 to 2016
Classroom Remodeling
Infrastructure Projects