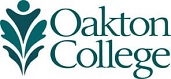 Select Past Exhibitions
Two Plus Two
Four Chicago-based artists present an expansive range of art in this exhibition, which kicks off during Black History Month.
Arient Family Collection
The Arient Family Collection is not only the product of 30 years of work by passionate and committed collectors, but also a reflection of their search for and appreciation of the best, wherever it might be found.
Clothing and Culture in South Asia
Clothing may or may not "make the man," but what we wear definitely expresses who we think we are.
Fragments of Color: Georg Stahl
Born in 1903 in Kassel, Germany, Georg Stahl was a victim of Hitler's "cultural purification" politics.
Sculpture Invasion 2010
Members of Chicago Sculpture International return for one of the area's largest juried exhibitions.
Corey Postiglione
Corey Postiglione's mature work begins with a series of minimalist works that examine the nature of painting as an object, and are inspired by artists including Frank Stella, Brice Marden, and Robert Mangold.
Curt Frankenstein
This exhibition pays homage to the artist one year after his death, an artist who touched the heart of a large devoted audience with his humorous and imaginary images.
Gregory Orloff: Prints from the Great Depression
This exhibition features more than 60 prints including lithographs, woodcuts, and etchings. While some works, created in the 1920s, are clearly inspired by early modernism, most reflect Orloff's later fascination with social realism and regional art.