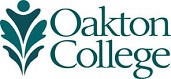 Fall 2016 Season
Oakton Guitar Festival
The festival brings some of the world's great guitarists to campus for its second annual celebration of six-string mastery. The festival opens on Friday night with a concert by local artists including Oakton's own Tom Clippert a classically trained guitarist and graduate of the Yale School of Music. Local singer-songwriter Faraz Chaudry, Larry Pilotto, a critically acclaimed fingerstyle player, and Marcos Rios, who plays with a Caribbean influence round out the show.
Headlining Saturday's concert is Don Ross, the only player to have twice won the US Fingerstyle Championship. This is a rare opportunity to experience this internationally revered player in an intimate setting. Renown jazz guitarists Freddie Bryant and Roddy Ellias also perform. When not appearing as a soloist, Bryant, a New York jazz performer and recording artist, plays with the Monk Legacy Septet, the Mingus Orchestra, and his own band, Kaleidoscope. Ellias called a "genius" by jazz legend Bud Freeman, has performed with dozens of the biggest names in jazz as well as the Montreal Symphony Orchestra.    
Technique Workshop
Friday, September 16, 2 p.m.
Free admission

Concert
September 16, 8 p.m.
Featuring Faraz Chaudry, Larry Pilotto, Marcos Rios, Tom Clippert
$8 general admission; $5 students and seniors
Purchase tickets

Guitar Workshops
Saturday, September 17
Faraz Chaudry, 10 a.m.
Don Ross, 12 p.m.
Freddie Bryant, 2 p.m.   
Roddy Ellias, 4 p.m.
Free admission
Concert
September 17, 8 p.m.
Featuring Freddie Bryant, Roddy Ellias, Don Ross
$8 general admission; $5 students and seniors
Studio One, Des Plaines
Purchase tickets
Staged Reading: I and You
By Lauren Gunderson
Directed by Laura Sturm
I and You is a finely crafted study on the romantic notion that opposites attract. Caroline is a tech-savvy, self-sufficient type who has become particularly defensive due to a debilitating illness that has kept her out of school for several months. Anthony is popular, athletic, of another race, and a sensitive champion of Walt Whitman and jazz. When he shows up at her bedroom door to work on a school project about Whitman's Leaves of Grass, Caroline is reluctant. But as the two slowly let down their defenses, the heart-breaking and life-affirming power of young love begins to take over.
Saturday, September 24, 8 p.m.
Sunday, September 25, 2 p.m.
Studio One, Des Plaines
$8 general admission
Purchase tickets
Julius Caesar
By William Shakespeare
Directed by Kathleen Carot
A Senate unites in a conspiracy against the nation's leader. Name calling and suspicion, patriotism and dishonor, assassination and mobs incited to violence—all done in the name of righteous government. Sound familiar? No, it's not the last 50 years of US history, it's Shakespeare's Julius Caesar. See this modernized version of the play that juxtaposes intrigue with the modern milieu—just in time for election season!
Thursday, October 6 , 8 p.m. ($5 preview)
Friday, October 7, 8 p.m.
Saturday, October 8, 8 p.m.
Sunday, October 9, 2 p.m.
Thursday, October 13, 7:30 p.m.
Friday, October 14, 8 p.m.
Saturday, October 15, 8 p.m.
Sunday, October 16, 2 p.m.
Footlik Theater, Des Plaines
$12 general admission; $10 students and seniors; $8 group rate
Purchase tickets
The Art of Music, the Music of Art
Experience the best of Oakton's art and music students—hear performances, see original paintings, drawings, collage, photography, and 3D art while you mingle with the talented young artists and your neighbors who enjoy the arts. Don't miss this annual tradition.
Friday, October 21, 7:30 p.m.
Performing Arts Center lobby, Des Plaines
Free admission
Jazz Lounge
The Performing Arts Center lobby becomes a cool jazz lounge for one night as the Oakton Jazz Band, under the direction of Robert Evans, entertains you with their blend of classic and cool jazz standards.  The Oakton Jazz Combo will also showcase their improvisational skills.
Friday, October 28, 8 p.m.
Performing Arts Center lobby, Des Plaines
$5 general admission; $3 students
Purchase tickets
Pop-Up Film Festival
Oakton's third annual film festival explores the work of regional and national filmmakers, followed by a post-show discussion with Oakton film teachers and special guests. After last year's packed houses, expect great things and put this on your must-see calendar now while the line up of great independent films is being finalized.
Monday, Oct. 31 - Friday, Nov. 4
Footlik Theater, Des Plaines
Free admission
Heathers, The Musical
By Laurence O'Keefe and Kevin Murphy
Directed by Jason A. Fleece
Dear Diary: Veronica Sawyer just wants life to be beautiful—but that means throwing in with the Heathers, who rule Westerberg High with an iron fist and a red scrunchie. When she meets bad boy JD, senior year takes a sudden deadly turn. Based on the 1988 cult film starring Winona Ryder and Christian Slater, this musical satire immerses the audience in the trauma of the high school social scene.
Thursday, November 10, 8 p.m. ($5 preview)
Saturday, November 12, 8 p.m. 
Sunday, November 13, 2 p.m.
Thursday, November 17, 8 p.m.
Friday, November 18, 8 p.m.
Saturday, November 19, 2 p.m. and 8 p.m. 
Sunday, November 20, 2 p.m.
Studio One, Des Plaines
$10 general admission; $8 students and seniors; $6 groups
Purchase tickets
Hollywood Brunch
Enjoy an afternoon of song and buffet-style brunch while reliving the golden age of Hollywood music performed by master vocalist Eileen Berman and her accompanist Jane Kenas Heller. The soundtrack of the movies will bring back wonderful memories of great silver screen performances.
Sunday, November 20, 1 p.m.
Footlik Theater, Des Plaines campus
$25, includes brunch buffet.
No discounts apply. Reservations required.
Purchase tickets

Oakton Follies
Oakton Follies returns by popular demand to the Performing Arts Center stage. This Oakton original variety show is presented to raise needed funds for student scholarships. Cheer on brave and talented faculty, staff, and administrators as they take the stage to perform music, dance and all types of death-defying, unique and sometimes ridiculous talents all to support student success.
Thursday, December 1, 7 p.m.
Friday, December 2, 2 p.m.
Footlik Theater, Des Plaines
$10 general admission; $5 students and seniors
Purchase tickets
OMG Improv
Get ready to split your sides with laughter as Oakton's student improvisation group takes the stage. Frequent performers at some of Chicago's most popular comedy venues, OMG Improv invites you, the audience, to join the fun by suggesting the unique situations that the players will explore.
Saturday, December 3, 8 p.m.
Studio One Theater, Des Plaines
$10 general admission
Purchase tickets
The Winter Noteworthy Festival
Throw off the winter blues and enjoy the performances of Oakton students as they take the next step in their musical education. Our week-long festival highlights the college's talented music students and gives them an opportunity to entertain a live audience. You will hear the best young musicians in the region, and they will discover how their years of practice have paid off in enthusiastic applause.
Footlik Theater, Des Plaines
Guitar Ensemble
Sunday, December 4, 2 p.m.
Few instruments rival guitar for range of emotion, sonic texture, and variety. Enjoy selections from modern to classical with several unique arraignments and an original composition. Students perform solo and combo pieces under the direction of Tom Clippert, a former member of the Avanti Guitar Trio and graduate of Yale University School of Music.
$5 general admission
Purchase tickets

String EnsembleMonday, December 5, 8 p.m.
Under the direction of Daniel Golden, the String Ensemble plays classical and contemporary music with some theatrical surprises along the way. 
$5 general admission
Purchase tickets
*Take Note Conversation, 7:30 pm (free)
Vocal RecitalWednesday, December 7, 8 p.m.
Voice students directed by Eileen Berman perform solos and duets. Audience favorites from Broadway, opera, classical, and contemporary songbooks make for a delightful evening and provide a little something for everyone.
$5 general admission
Purchase tickets

Choral Recital
Thursday, December 8, 8 p.m.
Just in time for the holidays, the Oakton Choir presents a wonderfully warm collection of seasonal, classical, Broadway, and contemporary songs directed and conducted by Eileen Berman.
$5 general admission
Purchase tickets

Jazz Invasion
Friday, December 9, 8 p.m.
The award-winning Oakton Jazz Band, under the direction of Robert Evans, will get your toes tapping to the rhythms of many styles of music from blues to swing, bebop to Afro-Cuban jazz, and cool jazz to jazz-funk. Many of the Oakton Jazz Band members will be featured soloists, and each song includes historical notes and pictures as a part of this seasonal recital.
$5 general admission
Purchase tickets
*Take Note Conversation, 7:30 p.m. (free)
*Take Note Conversations. Increase your knowledge and enjoyment of the music by joining Robert Evans, Oakton Jazz Band director and woodwind instructor for these popular pre-concert discussions. Ask questions, share insights, and discover more about the Oakton's String Ensemble, Jazz Band, and their music.
Monday, December 5, 7:30 - 8 p.m.
Friday, December 9, 7:30 - 8 p.m.
Performing Arts Center lobby, Des Plaines
Free
Speaker Showcase
Don't miss Oakton's best speech students and speech team members as they present the finest of the semester's public speaking. Join Showcase Director, Bob Gynn, and be enlightened as our students showcase their oratorical skills on topics spanning the spectrum from educational to inspirational to the comical.
Tuesday, December 6, 8 p.m.
Footlik Theater, Des Plaines
Free admission
Coming in Spring 2017
Blues for Mister Charlie
Six Piano Ensemble