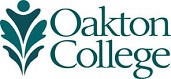 STEM (Science, Technology, Engineering and Mathematics)
In this advanced technological era, more students than ever before are pursuing careers in STEM (science, technology, engineering, and mathematics) fields. And the rewards are great! A solid STEM education provides a strong foundation to open doors for many opportunities following graduation. In fact, economic forecasts project a 20 – 33 percent increase in scientific and technical occupations within the coming decade. Oakton's STEM program also provides a perfect springboard for transferring to a four-year college or university.

ANNOUNCEMENTS
Calling STEM companies and organizations!
Be an exhibitor or workshop presenter for the STEM Festival.
STEM 200 Research (and Design) Courses
Oakton offers special STEM courses to provide STEM students with research or research and design experience.
Other STEM-related activities may be found online.
Many Thanks To
Oakton's Student Government Association who voted to support the 2016-2017 STEM Speaker Series. This will allow CP-STEM to continue bringing STEM speakers to campus and offer hands-on workshops.
Oakton's Educational Foundation who awarded the Center for Promoting STEM a grant in 2012-2015 and 2016-2017 to provide an internship stipend to students who successfully complete STEM project course, present their findings, and spend a minimum number of hours on the project.
Oakton's Educational Foundation who awarded the Oakton Robotics Team a grant in 2014-2015, 2015-2016, and 2016-2017 toward the purchase of materials for the robot to compete in the NASA Robotics Mining Competition.