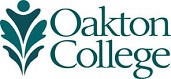 Welcome, Oakton Alumni!
We are your Oakton. Every student that studied with us, however long ago, remains a part of this institution and its tradition of community. And Oakton's Alumni Association is continuously working toward developing new programs and activities that connect you to the College!
To stay up-to-date with the Alumni Association and receive invitations to upcoming events, join our mailing list. Invitations to events and a quarterly e-newsletter with alumni stories, upcoming activities, and College updates are sent to subscribers.
To make a donation to the Oakton Educational Foundation, visit our Alumni Giving page. ONLINE GIVING is the easiest and most efficient way of supporting Oakton students.
The Oakton Alumni Summer Outing has been canceled.
 


Announcements
On Wed., May 3, Oakton honored five alumni at its first Distinguished Alumni Awards.
Nominations deadline for 2018 awards is Tuesday, Oct. 31, 2017.