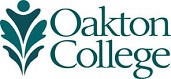 Welcome, Oakton Alumni!
We are your Oakton. Every student that studied with us, however long ago, remains a part of this institution and its tradition of community. And Oakton's Alumni Association is continuously working toward developing new programs and activities that connect you to the College!
To stay up-to-date with the Alumni Association and receive invitations to upcoming events, join our mailing list. Invitations to events and a quarterly e-newsletter with alumni stories, upcoming activities, and College updates are sent to subscribers.
To make a donation to the Oakton Educational Foundation, visit our Alumni Giving page. ONLINE GIVING is the easiest and most efficient way of supporting Oakton students.
Oakton Alumni Summer Outing
Join us for a night of baseball and fun with fellow Oakton alumni and friends. It is Superhero Night at the ballpark! The Boomers will honor our heroes, fictional and in our community. Dress your best for the pre-game costume parade and contest.

Schaumburg Boomers vs. Gateway Grizzlies
Saturday, July 22, 6 p.m.
Match followed by fireworks display.

$20; $15 for kids under the age of 10
Admission includes parking, hot dog and soda, and a chance to win a Fire Tablet HD8!.
Buy your tickets today.


Announcements
On Wed., May 3, Oakton honored five alumni at its first Distinguished Alumni Awards.
Nominations deadline for 2018 awards is Tuesday, Oct. 31, 2017.