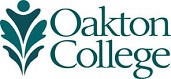 Continuing Education for Health Professionals
Programs for Mental Health Professionals
Programs for Radiology Professionals
Program for Activity/Recreational Professionals
Oakton Community College Alliance for Lifelong Learning Continuing Education for Health Professionals (CEHP) program is an approved continuing education sponsor of continuing education through the Illinois Department of Financial and Professional Regulation for health professionals and paraprofessionals in the following professions:
Social Workers/Clinical Social Workers
Registered Nurses - LPN/RN/APN
Professional Counselors/ Clinical Professional Counselors
Marriage and Family Therapists
Nursing Home Administrators
Speech-Language Pathologists/Audiologists
Occupational Therapists
Respiratory Care Practitioners
Physical Therapists
Psychologists
Dietitians:
Oakton Community College/ALL Continuing Education for Health Professionals (CEHP) program is an accredited provider of Continuing Professional Education by the Commission on Dietetic Registration.
Oakton Community College/ALL Continuing Education for Health Professionals (CEHP) program will submit applications on an as needed basis for the following health professions:
CECH (continuing education contact hours) through the National Commission for Health Education Credentialing, Inc.
Registered Nurse contact hours through the Wisconsin Nurses Association
CEs (continuing education units) through the Illinois Certification Board, Inc. (IAODAPCA)
Radiology Technologists: Continuing education through the Illinois Emergency Management Agency for Radiation and Nuclear Medicine Technicians
Universal training hours (UTH) offered to Activity Professionals.

Programs for Mental Health Professionals
Be an early bird! Take advantage of the reduced registration fee of $89 for full-day programs!
Full-day program: $89 Early Bird • $119 Regular • $129 Walk-in (plus $9 non-refundable processing fee). No senior discount.
Registration: 8 a.m., Program: 8:30 a.m. - 4:15 p.m.
Continental breakfast included. Lunch is on your own.
Location: Oakton Community College, Ray Hartstein Campus, 7701 North Lincoln Avenue, Skokie
Ethical Considerations with Telehealth Technology: What Do I Do Now?
Friday, October 20
Ruth Lipschutz, LCSW
Telehealth technology is developing faster than mental health ethical standards and federal/state law. It is being utilized in multiple settings and includes multiple forms of distance communication, texts, emails, and social media, which raises concerns about the use of social media by telehealth providers. This training covers ethical considerations related to confidentiality, informed consent, boundaries, competency, use of social media, email, and texting, and other forms of electronic communication. Best practices for documentation and ethical decision-making are also discusssed. This program satisfies the IDFPR ethics CE requirement.
HMHA03-060 [CRN 61095] Early bird postmarked by September 20; HMHA03-061 [CRN 61096] after September 20
A User-Friendly Map of Developmental Psychology in Psychotherapy and Counseling
Friday, October 27
Michael Maniacci, PsyD
A historical developmental approach to counseling and psychotherapy is crucial to conceptualizing a case and formulating a treatment plan. Explore the five key areas in developmental theory—self-regulation, internal structuring, reality testing, individuation and mentalizing—and how to use them clinically. Examine this theory through lecture, case examples, and discussion.
HMHA06-060 [CRN 61099] Early bird postmarked by September 27; HMHA06-061 [CRN 61100] after September 27

Somatic Disorders in Children and Adolescents: Treating the Child Not the Symptoms*
Wednesday, November 1
Terese Castellano, LCSW
With somatic symptom disorders, individuals experience physical symptoms not fully explained by the presence of a medical condition. These disorders can interfere with school, home life, and relationships with peers. Children with somatic symptoms typically present to general medical settings rather than to mental health settings which often leads to repeated hospitalizations, consultations from different specialists, unnecessary testing and procedures, and ineffective treatments. Through lecture and discussion, learn to use screening tools and evidence-based approaches to engage, assess, and treat the child/teen and their family.
HMHA76-060 [CRN 61043] Early bird postmarked by October 1; HMHA76-061 [CRN 61044] after October 1
Current Challenges in Clinical Supervision
Friday, November 3
Robert Carty, LCSW, CADC, CCJP
In recent years, many clinical organizations have decreased or eliminated clinical supervision due to funding problems and staff shortages. Examine the importance of clinical supervision focusing on current challenges that must be resolved in order to provide high-quality clinical supervision. Learn various tools that can effectively and efficiently help supervisors promote staff development, staff morale, and retention.
HTHA21-060 [CRN 61103] Early bird postmarked by October 3; HTHA21-061 [CRN 61104] after October 3
Gender Response Services: A Focus on Ethics and Cultural Competency
Wednesday, November 8
Mark Sanders, LCSW, CADC
Learn strategies for working more effectively with men and women in mental health, addictions, and other behavioral health fields. Topics pertaining to male clients include difficulty expressing feelings, fear of failure, difficulty with intimacy, the narrow definition of manhood, and resistance to counseling. Critical areas of focus in women's treatment include the three approaches to trauma recovery. Also, learn strategies for increasing gender competence on the individual and programmatic levels and viewing countertransference as a gift. This program satisfies the IDFPR ethics and cultural competence CE requirement.
HMHA94-060 [CRN 61107] Early bird postmarked by October 9; HMHA94-061 [CRN 61108] after October 9
Integrated Assessment and Treatment for People with Mental Illness and Substance Abuse Disorders*
Friday, November 17
Timothy S. Devitt, PsyD, LCPC, CADC
Working with people who have co-occurring mental health and substance abuse disorders requires integrated assessment and treatment approaches. Review the American Society of Addiction Medicine Dimensions meaningful goal development and stage-wise treatment approaches based on an individual's readiness to address making positive life changes. Evidence-based behavioral and pharmacological treatments for tobacco use disorders are also discussed.
HMEA28-060 [CRN 61113] Early bird postmarked by October 17; HMEA28-061 [CRN 61115] after October 17
Panic and Social Anxiety: Techniques that Really Help People Face Fear, Feel Better, and Do More*
Wednesday, November 29
Margaret Wehrenberg, PsyD
Individuals who seek help for panic and social anxiety may have specific barriers they wish to overcome such as interviewing for a job, taking courses, or developing a relationship with a friend or romantic partner. Discover how difficult experiences trigger feelings of fear, create panic and social anxiety. Then learn protocols to help eliminate those triggers including pragmatic techniques for clients.
HTHA56-060 [CRN 61091] Early bird postmarked by October 29; HTHA56-061 [CRN 61092] after October 29

Continuing Education clock/contact hours will be offered for Illinois social workers (6.5 clock hours), professional counselors (6.5 clock hours), marriage and family therapist (6.5 clock hours), psychologists (6.5 clock hours), nursing home administrators (6.5 clock hours), registered nurses (6.5 contact hours), addiction counselors ICB members (6.50 clock hours approved or pending approval), occupational therapists (7.5 contact hours), speech and language pathologists/audiologists (6.5 clock hours), teachers (6.5 PD hours), other professional groups (6.5 Universal Training hours, UTH).
*6.5 contact hours for advanced practice nurses, registered nurses, licensed practical nurses through IDFPR.
Note: All live programs start promptly at 8:30 a.m. Late arrivals or early departure may result in adjustment of continuing education clock hours on participant certificates of attendance.

Programs for Radiology Professionals
$89 Early Bird • $109 Regular • $131 Walk-in (No senior discount.)
Registration 7:30 a.m.; Program 8 a.m. - 3 p.m.
Morning coffee and lunch provided.
Location: Oakton Community College, 1600 East Golf Road, Des Plaines
Presenter: Deborah Wentler, BS, RTR, (CT) R (M)
Current Topics in Mammography: Pathology and Patient Care
Saturday, September 30
Mammographers have the ability to educate patients in a variety of ways while interacting during the imaging examination. Some vital topics to the informed technologist are: optimal imaging of implants, radiation dose, staging tumors, TNM classification system, receptor status, breast cancer treatment options, and patient-centered care. In addition, keeping your passion for the profession and decreasing common over-use injuries by ergonomic movement helps the technologist's longevity in the field of breast imaging.
XRAA57-060 [CRN 61047] Early Bird registration postmarked August 30; XRAA57-061 [CRN 61048] after August 30
Breast Imaging Today: Positioning Review, Tips and Other Imaging Modalities
Sunday, October 1
Positioning patients to obtain optimal "text-book" images is always a challenge in mammography. Reviewing steps for routine mammogram positions and extra views helps refresh the memory of basic steps that can be overlooked. Receive tips to help yield images that follow the 8 ACR image criteria categories and learn to work with the new thicker image receptors. A focus on other imaging modalities currently used to work alongside mammography for breast imaging are also discussed, including DBT, MBI, US, thermography, and MRI. Trans-illumination, breast CT, and fiber optic digital imaging open a new dimension of detailing breast pathology and physiology.
XRAA17-060 [CRN 61050] Early Bird registration postmarked by August 30; XRAA17-061 [CRN 61051] after August 30
Workshop attendance submitted to IEMA for 7.0 direct continuing education credit hours, Category A.
Programs begin promptly at 8 a.m. Late arrivals or early departure may result in an adjustment of continuing education clock hours on participant certificates of attendance.

Program for Activity/Recreational Professionals
36-hour Basic Orientation Course for Activity Directors
HTHA04-060 [CRN 61039]
Tuesdays and Thursdays, September 26, 28; October 3, 5, 10, 12.
Location: Oakton Community College, 1600 East Golf Road, Des Plaines
$450 Advanced Registration and $475 Walk-in (plus $9 non-refundable processing fee) No senior discount.
Registration 8:30 a.m.; Program 9 a.m. - 4:30 p.m., TenHoeve Center, Room 1610
Includes instruction, course notebook, morning refreshments and certificate of completion.
Lunch on your own. Bring a bag lunch to eat in the classroom or purchase lunch in the campus cafeteria.
Continuing Education clock/contact hours are now offered for Illinois licensed nursing homes administrators (36 clock hours).
Course fulfills all Illinois Department of Public Health (IDPH) requirements by including information regarding resident rights, activity care planning for quality of life, human wellness and self-esteem, etiology and symptomatology of persons who are aged, developmentally disabled or mentally ill, therapeutic approaches, philosophy and design of activity programs, activity program resources, program evaluation, practitioner behavior and ethics, resident assessment and supportive documentation, standards and regulations concerning activity programs, management, and administration. Enrollment limited to 40 students. If proof of enrollment in this class is needed, call 847.635.1438.
Need help searching for classes?
Register online now! (Best viewed in Internet Explorer)