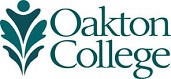 When school is out, STEAM is in! More than just fun and games, our programs provide engaging and unique learning opportunities for students ages 8 to 12 on a college campus. Don't miss out on these diverse, academic youth programs.
Fall 2017 Offerings
Lunch is not provided.

Lights, Camera, Action, Improv      Fee: $39
Learn how to think on your feet using basic improv techniques. Put these skills to use in a variety of fun-filled activities that apply what you learn. But, you'll need to think fast when someone in the class goes off script. Can you follow their lead, improvise, and make it funny?
KID E03-02, OC/DP, 1 Tue., 11/21, 8 am-12 pm    CRN 61009

Stock Market Bonanza       Fee: $39
What do Sony PlayStation, WWE Wrestling, and McDonald's all have in common? They are all traded on the New York Stock Exchange. In this course, you will learn what it takes to invest in stocks, mutual funds, bonds, and more. Then test your knowledge, by investing imaginary money and watch the results go up or down over the remainder of the course. Will you come out on top?
KID E04-02, OC/DP, 1 Tue., 11/21, 1-5 pm    CRN 61010

Creative Structural Engineering    Fee: $39
Test your engineering skills in this hands-on class that challenges you to build structures using household items. Before each task, learn the concepts of how an engineer would approach the problem, then use this knowledge to take on the challenge.
KID E01-01, OC/SK, 1 Fri., 10/20, 8 am-12 pm    CRN 61004
KID E01-02, OC/DP, 1 Thu., 11/9, 8 am-12 pm     CRN 61003

Order in the Court     Fee: $39
How does our legal system work? What is it like to be a juror, witness, prosecutor, or judge? Begin the day by learning the United States legal system, then take on different roles as you reenact different real-world cases. Do you have what it takes to win the case?
KID E02-01, OC/SK, 1 Fri., 10/20, 1-5 pm     CRN 61006
KID E02-02, OC/DP, 1 Thu., 11/9, 1-5 pm     CRN 61005
Registration Information (PDF)

Note: Please submit a separate registration form for each youth. For security reasons, registrations can not be submitted via e-mail.