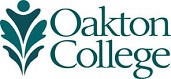 When school is out, STEAM is in! More than just fun and games, our programs provide engaging and unique learning opportunities for students ages 8 to 12 on a college campus. Don't miss out on these diverse, academic youth programs.
Spring 2018 Offerings
Lunch is not provided.

DES PLAINES CAMPUS

Become a Makey Makey® Inventor     Fee: $279
Using Makey Makey® and everyday household items to invent new devices, students learn the process of inventing, coding, principals of electricity, and are introduced to behavior of materials. The course fee includes a Makey Makey® device the student will get to keep.
KID E05-01, OC/DP, Mon.-Thu., 3/26-3/29, 8 a.m.-5 p.m.   CRN 40117
SKOKIE CAMPUS
3D Modeling and Printing    Fee: $279
Unleash your inner engineering while building and designing 3D models. With the use of open software, students will be able to continue their learning after camp has ended.
KID S08-01, OC/SK, Mon.-Thu., 3/26-3/29, 8 a.m.-5 p.m.   CRN 40088
To Register for a Spring 2018 Class:
Registration Information (PDF)
Note: Please submit a separate registration form for each youth. For security reasons, registrations can not be submitted via e-mail.
Summer 2018 Offerings
Lunch is not provided.