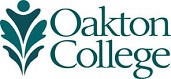 More than just fun and games, our programs provide engaging and unique learning opportunities for students ages 8 to 12 on a college campus. Don't miss out on these diverse, academic youth programs.
Summer 2017 Offerings
Enroll in one or more of our half-day programs in June or attend a full-day program in July.
Skokie Campus - June
New! Video Game Animation
Take your game design to the next level by creating and animating your own character sprites, objects, and backgrounds.
KDE S13-31, Mon. - Thu., June 26 - 29, 9 a.m. - 12 p.m., $129    CRN 50081

New! Game Labs: Collaborate—Create—Compete in the Ultimate Video Game Experience
Take gaming to another level by competing with the world! Students learn advanced editing, simple 3D modeling, and intermediate event scripting.
KID U08-31, Mon. - Thu., June 26 - 29, 1 - 4 p.m., $129       CRN 50903
Des Plaines Campus - July
Take advantage of our Early Bird fee. Registration must be postmarked by June 16.
Lunch is not provided.

New! Environmental Science and Computer Programming Camp
Have fun outdoors the first half of the day while composting, planting, and exploring environmental science activities. Then, for the second half of the day, develop games, create animations, and more with the MIT-developed SCRATCH computer program.
Mon. - Thu., July 10 - 13, 9 a.m. - 3 p.m.
KDE S10-31, $300                 CRN 50079
KDE S10-32, $225 Early Bird   CRN 50086

New! Computer Programming with Arduino
Use a combination of mechanical, electrical, and software engineering to program with Arduino™– an exciting electrical engineering prototyping platform that explores electronics and how electronic circuits work.
Mon. - Thu., July 17 - 20, 9 a.m. - 3 p.m.
KID S06-31, $300                CRN 50082
KID S06-32, $225 Early Bird  CRN 50087

New! Exploring Sensors with Device Building
From roller coasters to smartphones to touchscreens, sensors are everywhere. Explore how to build devices that use sensors.
Mon. - Thu., July 24 - 27, 9 a.m. - 3 p.m.
KID S07-31, $300                CRN 50083
KID S07-32, $225 Early Bird  CRN 50088

New! 3D Modeling and Printing with Open Source
Unleash your inner engineer while building and designing 3D models. With the use of open software, students will be able to continue their learning after the camp has ended.
Mon. - Thu., July 31 - August 3, 9 a.m. - 3 p.m.
KID S08-31, $300                CRN 50084
KID S08-32, $225 Early Bird  CRN 50089
Registration Information (PDF)

Note: Please submit a separate registration form for each youth. For security reasons, registrations can not be submitted via e-mail.