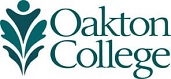 Des Plaines
Nevertheless She Persisted: Women of Courage, Tenacity, and Strength. A juried exhibition of art by women. Submission deadline is Tuesday, Aug 1.
Des Plaines
Part of Art Design Chicago led and funded by the Terra Foundation for American Art. Join us for an opening reception on Thursday, July 12, 5 - 8 p.m.
des plaines, skokie
Visit Oakton this summer and discover why the College is the ideal place to start or continue your college education.
Off Campus
Put on your thinking caps and join us for a night of fun and friendly competition at Club Casa Cafe in Des Plaines.
Des Plaines
A four-day camp for grades K-9, coached by Oakton's experienced athletic staff and student athletes. Participants receive a camp t-shirt.
Des Plaines
Led by Second City Conservatory graduate, David Nadolski. No appointment necessary.
Des Plaines
Join us for this free bilingual family event, featuring workshops, free food, and door prizes! Enter a drawing to win a gift card, Oakton shirt, or scholarship.