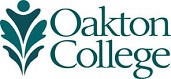 Des Plaines
Celebrate Black History Month with a visual journey through the lives of African Americans.
des plaines, skokie
Qualifying students complete their first two years of coursework at Oakton — and are guaranteed admission to UIUC to complete their four-year degree.
des plaines, skokie
A cross-cultural simulation, facilitated by Krissie Harris, coordinator of Student Life.
Des Plaines
The Lasting Impact of Early Connections: Recognizing the Value of your Work with Children, Families, and the Profession
Des Plaines
Get involved in a campus-wide health and wellness initiative sponsored by the Oakton Educational Foundation.