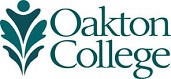 Des Plaines
The story of what happens when a woman leaves her comfortable life and tries to survive on America's $7 minimum wage.
Skokie
Discover how people of faith responded to experiences of unspeakable suffering during the Holocaust, and how their stories serve to uplift all of humanity.
Des Plaines
Bring your résumé, and speak to area business representatives about internship opportunities.
Des Plaines
Women and Anger: Resistance, Power, and Inspiration. A Juried Exhibition of Art by Women. Join us for an opening reception Thursday, Sept. 28, 5 p.m.
Off Campus
Get involved in community service and become a more engaged and empathetic citizen.
Des Plaines
Celebrate the centenary of Chicago's most famous daughter with award-winning author Quraysh Ali Lansana.
Off Campus
Put on your thinking caps and join us for a night of fun and friendly competition at North Branch Pizza & Burger Co in Glenview.
Skokie
Join us for pizza and tour Oakton's labs in the Art, Science, and Technology Pavilion on the Skokie campus.
des plaines, skokie
Qualifying students complete their first two years of coursework at Oakton — and are guaranteed admission to UIUC to complete their four-year degree.