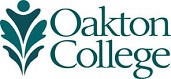 Des Plaines
Join us for Larry Shue's hilarious farce about the difference between what people say when they think no one is listening and what they say in public.
Des Plaines
The 2017 Conference focuses on how we support infant and toddler learning in all developmental areas.
Des Plaines
Qualifying students complete their first two years of coursework at Oakton — and are guaranteed admission to UIUC to complete their four-year degree.
Skokie
Hear from industry experts, connect with local businesses, and learn about valuable resources from local vendors.
Des Plaines
In Challenging Times: Women, Activism and Leadership
des plaines, skokie
Travel the globe without leaving your seat through fascinating, highly rated films that showcase the wide range of languages offered by the college!
Skokie
Primo Levi's first book was known by the title Survival in Auschwitz, rather than the Italian original "If this is a man." Join us as we examine the meaning behind this unfaithful, but also symptomatic mistranslation.
Skokie
Behind the political propaganda and opportunism, a number of elite Nazi leaders cultivated imaginative fantasies that drew upon myths, symbols, and teachings of mystics.
Des Plaines
Get involved in a campus-wide health and wellness initiative sponsored by the Oakton Educational Foundation.
Des Plaines
The final in this four-part Business Book Author series features author Sarah Caldicott.