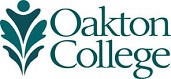 Our men's basketball team is coached by Mick Reuter, who also served as the team's assistant coach for seven years, including the 2006-2007 season when Oakton registered a College record 29 wins and national tournament appearance.
Announcements
The 2016-17 Illinois Skyway Collegiate Conference (ISCC) player of the year averaged a double-double in ISCC play, en route to earning first team all-conference honors with an average of 21.5 points, 11.4 rebounds, 5.3 assists and 1.6 blocked shots per conference game.
The postseason honors keep rolling in for the Oakton Community College men's basketball team.
In conference play, Tafari Beckford could be counted on for a double-double, averaging 21.5 points and 11.4 rebounds per game.
Ryan Matthew is averaging 17.2 points, 4.9 rebounds and 4.7 assists a game this season.
Coaches
Mick Reuter
Head Coach

Louis Walker
Assistant Coach

Stanley Boateng
Assistant Coach