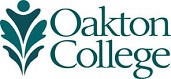 Student Activities
As a student at Oakton Community College, you'll find a remarkably rich array of things to do and opportunities to learn and grow. 
Want to join a club? Choose from 40 clubs and organizations, from the Ceramics Club to Students for Social Justice. Care to make a difference in college governance? Participate in Student Government, Program Board, or another leadership opportunity. Interested in attending a lecture or volunteering in the community? Check out our action-packed activities calendar. 
We invite you to learn more about Oakton's vibrant campus life. Check out OCCurrence, Oakton's student newspaper, or contact the Office of Student Life with the information below. We look forward to hearing from you!
Office of Student Life
Room 1530 • Des Plaines • 847.635.1699
Room A160 • Skokie • 847.635.1443
Ann Marie Barry, Director
annmarie@oakton.edu • Room 1430 DP • 847.635.1699
Kristian Harris, Coordinator of Student Life
kharris@oakton.edu • Room 1530 DP • 847.635.1699
Princess Escudero, Student Life Assistant
princess@oakton.edu • Room A160 SK • 847.635.1443
Simi Khurana, Program Assistant
skhurana@oakton.edu • Room 1530 DP • 847.635.1699
Khrystyna Lysak, Receptionist
klysak@oakton.edu • Room 1530 DP • 847.635.1699