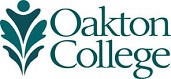 Student Judicial Board (SJB)
The Student Judicial Board (SJB) is appointed by the Student Government Association (SGA) president. The members act as the Parking Appeals Board, which meets once a month. They also monitor SGA elections and enforce the policies of the SGA.
Students interested in joining may stop by the SGA Office, Room 1433, Des Plaines or call 847.635.1696 or Room A160 Skokie campus or call 847.635.1443.
Advisor: Loretta LaVere, retta@oakton.edu, 847.635.1699