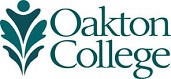 Workshops
Spring 2017 Workshops and Events

Interview Practice Makes Perfect
Don't blow the interview for the job you really want, make your blunders in a mock interview. Mock interviews replicate interviews that you may expect from a potential employer.  A mock interview will not only help you perfect your technique, but it will also allow you to get valuable feedback and coaching on your performance. Practice is the key to success. Schedule an appointment to have a 30-minute recorded mock interview accompanied by a 30 minute debriefing with Ella Whitehead, Oakton's Job Developer.
Contact Ella Whitehead at 847-635-2658 or ewhitehe@oakton.edu.
An appointment is required.
You will receive a copy of the recorded interview.
Dress as if this mock interview is real.

Writing Resumes for the 21st Century
Do you know what the first step is in getting an interview?  Effectively marketing yourself on your resume is probably the most important first step.  Join us for a lively resume writing workshop which will cover how to successfully market your accomplishments on your resume to get your foot in the door for an interview.
Thursday, April 20, 10 a.m., Innovation Room in 1740, Des Plaines Campus


How to Make Yourself Marketable in Your Major
You're earning your degree but what else should you be doing to make yourself attractive to employers?  Learn what skills and characteristics employers want and how to gain experience related to your major.  There are many experiences you can pursue right now while earning your degree!
Thursday, March 2, Room 1836, Des Plaines Campus

Using LinkedIn to Improve Your Job Search
Recruiters tell us they are using LinkedIn as a primary resource to find candidates for open positions.  Learn about setting up a profile, privacy settings and ways to use LinkedIn to make connections in your field, research companies and find jobs.  Understand how employers evaluate your online presence and actions you can take to make a positive impression.
Wednesday February 22, 1 p.m., Room 1837, Des Plaines Campus


Choosing a Major Workshop
Use an assessment to get insight into majors that fit you and learn how to evaluate and research majors to gain confidence in your decision.
Thursday, March 30, 2 p.m., Innovation Room in 1740, Des Plaines Campus
Workshops are FREE.  Registration is required at 847-635-1735.
Students, alumni, and community members may also register by signing into their College Central account at https://www.collegecentral.com/oakton/