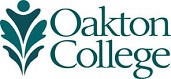 Learning Center
The Learning Center supports all students through a variety of services including tutoring, study strategies and techniques, and workshops that enhance classroom learning.

Spring 2017 Semester Learning Center Events
RETURN & LEARN
Tuesday, Jan. 10, 2 - 5 p.m., Des Plaines (Room 1837)
Wednesday, Jan. 11, 2 - 5 p.m., Skokie (Room P235)
Using Technology for Courses at Oakton
Learn to navigate myOakton.edu, Desire2Learn, and Microsoft Office Suite.

Study Skills
Learn effective note taking skills, time management, and test taking strategies
Attend as many sessions as you like. No need to register. We hope to see you there!
For more information, contact Giacomo Cirrincione at 847.376.7238 or gcirrinc@oakton.edu.

MATH 102 WORKSHOP
Friday, Feb. 3, 12:30 - 4 p.m., Des Plaines (Learning Center)
This workshop will review calculating medication doses using metric measures, and prepare students to pass the MAT 102 proficiency test.
Announcements
Des Plaines, Skokie
Spring Tutoring
January 23 - May 12
Des Plaines, Skokie
Test Performance Analysis
How well did you do on your objective test? Learn how to raise your grades for next time! Contact the Learning Center at 847.635.1658 to schedule an appointment with a learning specialist.