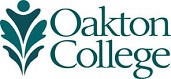 Learning Center
The Learning Center supports all students through a variety of services including tutoring, study strategies and techniques, and workshops that enhance classroom learning.
Fall 2016 Tutoring
August 29 - December 14
Des Plaines campus
Skokie campus
Announcements
Des Plaines, Skokie
#studybreakfast
7:30 - 9:30 p.m., Tuesday, 12/6
Test Performance Analysis
How well did you do on your objective test? Learn how to raise your grades for next time! Contact the Learning Center at 847.635.1658 to schedule an appointment with a learning specialist.
Des Plaines
Math 102 Workshop - Date/Time TBA
This workshop will review calculating medication doses using metric measures, and will prepare students to pass the Math 102 proficiency test. Those who pass with a 90% or higher will earn two credit hours for the Mathematics for Allied Health course, which is required for all Nursing Program applicants.