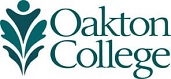 Learning Center
The Learning Center supports all students through a variety of services including tutoring, study strategies and techniques, and workshops that enhance classroom learning.
Summer Tutoring
June 4 - July 26

Des Plaines Campus
Skokie Campus
Announcements
Des Plaines, Skokie
Spring 2018 #studybreakfast
The Learning Center will be hosting Oakton's eleventh biannual #studybreakfast on Tuesday, May 1, from 12:30 - 4 p.m. on the Skokie campus and 6 - 9:30 p.m. at the Des Plaines campus. The fall 2017 #studybreakfast had more than 250 students participating in tutoring, review sessions, engaging activities and a late-night breakfast before finals. Student Leaders who want to volunteer their time can go to http://bit.ly/2IckIYY to sign up.
Des Plaines, Skokie
Test Performance Analysis
How well did you do on your objective test? Learn how to raise your grades for next time! Contact the Learning Center at 847.635.1658 to schedule an appointment with a learning specialist.