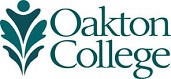 Learning Center
The Learning Center supports all students through a variety of services including tutoring, study strategies and techniques, and workshops that enhance classroom learning.
Fall Tutoring
August 28 - December 13
Des Plaines campus
Skokie campus
---
Study Tips-n-Treats
Skokie Campus Cafeteria
Tuesday, October 3rd, 11 a.m. - 1 p.m.
Balcony above the cafeteria at Des Plaines
Wednesday, October 4th, 11 a.m. - 1 p.m.
Sharpen your skills.
Feed your brain.
Enjoy the treats & keep the tips!
Announcements
Des Plaines, Skokie
Test Performance Analysis
How well did you do on your objective test? Learn how to raise your grades for next time! Contact the Learning Center at 847.635.1658 to schedule an appointment with a learning specialist.