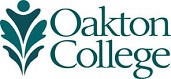 Online English Tutoring
Requirements for Submissions:
Students must be currently enrolled at Oakton Community College.
Submissions should be limited to four(4) pages.
Tutors will respond no more than two times per paper.
Only one paper may be submitted at a time. Please allow 48 hour intervals between additional assignments.
The entire form must be completed in order for our tutors to respond to your essay.