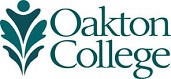 Nursing Pre-Admission Tests for Oakton
HESI A2 Entrance Exam
The HESI Entrance Exam is used by Nursing Programs nationwide as a tool to help them screen applicants. The test is also referred to as the HESI Admissions Assessment Exam or the HESI A2.
The HESI A2 consists of both an academic portion and a personality portion.
The HESI A2 content exams that Oakton has chosen are:
Reading Comprehension
Vocabulary and General Knowledge
Math
Biology
Anatomy and Physiology
Learning Styles
Personality Profiles
Critical Thinking
For more information on the content exams Oakton has chosen, and also in order to prepare for the HESI entrance exam, you can access the HESI information page.
  
Material for preparation:
- HESI Admission Assessment Exam, Edition 3 or 4
- This book is available for purchase in Oakton's bookstore and on Amazon.com
Register for the HESI Exam through the Alliance for Lifelong Learning office in room 1420 at Des Plaines, room A120 at Skokie, or by calling (847)982-9888, option 3.

Nursing Acceleration Challenge Examination (NACE 1)
For LPN's seeking admission to Oakton's LPN to RN bridge program, Oakton Community College administers the Nursing Acceleration Challenge Examination (NACE 1). The NACE 1 exam is designed to evaluate previous learning and experience in order to establish credit and administration to licensed practical nurses seeking placement in programs preparing for registered nursing practice. Information from the NACE 1 can be used as one component of the total evaluation of each individual.
Nursing Acceleration Challenge Exam (NACE 1) for LPNs - Test can be taken twice each application period.
Foundations of Nursing: includes content related to the basic physiological and psychosocial needs of individuals. (200 Items / 4 hours administration)

For more information on the NACE 1 exam, you can access the student guide.
To create a new account in order to register for the test, go to the NLN dashboard
For more information contact:
Margaret Gas, Nursing chair, at mgas@oakton.edu
Sue Deahr, Limited Enrollment Assistant, at sdeahr@oakton.edu
Mary Christiansen, Testing Coordinator, at mchristiansen@oakton.edu