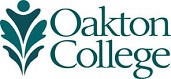 Placement Requirement
Placement is necessary to put Oakton students in the best position to succeed in the classroom. For many degree-seeking students, testing is not necessary, depending on a number of factors, including SAT and ACT scores. For others, reading, writing and mathematics placement tests are required.
Students are required to have placement in reading, writing, and math before registering for their first course at Oakton if they:
plan to earn an associate degree (degree-seeking);
intend to transfer to a four-year college or university to earn a bachelor's degree;
attend Oakton as a full-time student (registering for 12 or more credits in one term);
plan to register for a course that requires placement or an English or math prerequisite;
have been placed on academic probation and have not provided reading and writing placement information (for reading and writing only).
Students are exempt from placement if they meet one of the following criteria:
currently have a bachelor's degree or 60-credit hours from an American college or university with a GPA of 2.0 or higher;
enrolled in a certificate program;
taking a single course for personal enrichment;
enrolled in a course that is legally mandated for employment due to a change in industry or licensing standards.