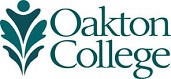 Facilities Master Plan Development
The Facilities Master Plan, which grew out of Change Matters, Oakton's 2008-2012 Strategic Plan, guides the College in replacing aging facilities and improving the campuses to reflect current trends in higher education.
During 2010 and 2011, a Facilities Master Plan Steering Committee developed the plan in several phases. Key tasks included:
Analyzing the College's current use of classroom, laboratory, and office space and developing a proposal to increase the efficient use of those resources
Evaluating structured learning spaces and the developing new design guidelines to enhance and improve teaching, learning, and sustainability in these spaces
Defining how to improve student gathering spaces, creating a single environment in which technology, learning, relaxation, and recreation would improve campus student life
Assessing and making recommendations concerning parking lots, roadways, sidewalks, and exterior lighting
Assessing and making recommendations concerning athletic fields, the Fitness Center, the gymnasium, and locker rooms
Assessing and making recommendations with regard to creating 21st-century science labs
Assessing how to create a strong, welcoming first impression on people entering the campus
Making recommendations for locating and designing the Des Plaines campus Enrollment Center
Reviewing and making recommendations with respect to building envelope conditions and energy conservation measures.
Facilities Master Plan Timeline

2011 to 2014
Science and Health Careers Center
2013 to 2014
Enrollment Center at Des Plaines
Student Gathering Center
2011 to 2016
Classroom Remodeling
Infrastructure Projects